The Huawei Y9 Prime 2019 made it to Pakistan less than two months ago and instead of getting a price cut the company has announced a price increase of 2000 rupees with immediate effect. The reason behind a sudden price hike is yet unknown.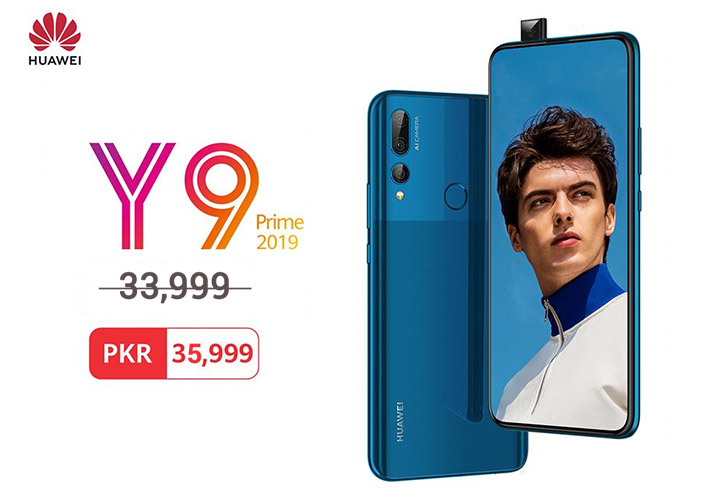 The Huawei Y9 Prime 2019 now sells at a retail price of PKR 35,999. Before the price hike of 2,000 rupees, it was available in the market at a retail price of just 33,999 Pakistani rupees. It's bad news for consumers as price-wise the handset was placed at a pretty sweat spot earlier but now it appears to be a bit expensive.
The newly revised prices were announced earlier today in the morning and are already updated on WhatMobile. Offline smartphone markets should have revised the retail prices by now as well.
If you still can't decide whether to go for it or not, we strongly recommend seeing our Huawei Y9 Prime 2019 video review before pulling the trigger.