Now that the Galaxy S10 has already made it to the markets, all eyes are focused on Huawei's P30 series, the next major release this spring. The company announced the launch dates quite a while ago but has just started releasing the official teasers, creating a buzz all over again. Of course, there are plenty of leaks making rounds every day about the P30 series but more often these are from unreputable sources that are harder to check.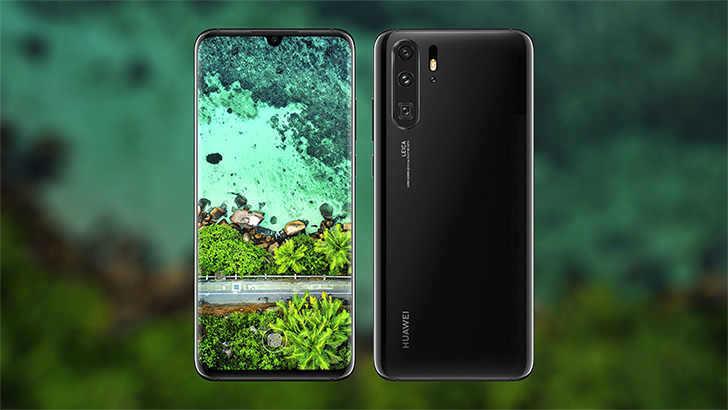 A few days ago, A very well-known tech insider Roland Quandt published the first Huawei P30 series teaser but that was just a short 15 seconds clip. Now we have the first complete teaser video published officially on Huawei's YouTube channel. The video neither shows the P30 Pro nor its specification But does provide some clues about its features, where the focus of the campaign seems to be on the photographic and sound capabilities.
In the video, we see a lot of human faces probably referring to the 3D face recognition feature of the device. Considering that Samsung gave up 3D recognition in the Galaxy S10 lineup, this could be a weapon for Huawei. The animations also show the sound waves generating from a plane surface which may be pointing out to an LG's Crystal sound like technology where the sound is produced by the glass instead of an audio speaker.
Finally, the video ends with a Moon photo, which was also shared earlier on Weibo by Huawei's marketing VP Clement Wong. As far as we can guess, the Moon photo highlights the advanced optical zoom capabilities of the Huawei P30 Pro, which is expected to come with a quad back camera setup.
---
CLICK HERE TO SEE
Huawei P30 Pro's Leaked Specs and Expected Price
---
The official announcement of the Huawei P30 and Huawei P30 Pro is expected in Paris at a global launch event to be held on March 26. Huawei's P series is a direct rival to Samsung's highly acclaimed Galaxy S10 series so we can expect much more updates before the actual launch.
---
CLICK HERE TO SEE
Huawei P30 Pro's Leaked Specs and Expected Price
---