Huawei is falling behind in the 'pixel count' race, as per a recent P40 leak. Speculation has it that Huawei's next premium flagship -- the Huawei P40 Pro, will adopt a custom-designed 52-megapixel Sony lens. Note that Samsung recently launched Samsung Galaxy S20 Ultra with a 108-megapixel sensor, as did Xiaomi the last year. Let's explore what this photography-minded flagship series will bring this year.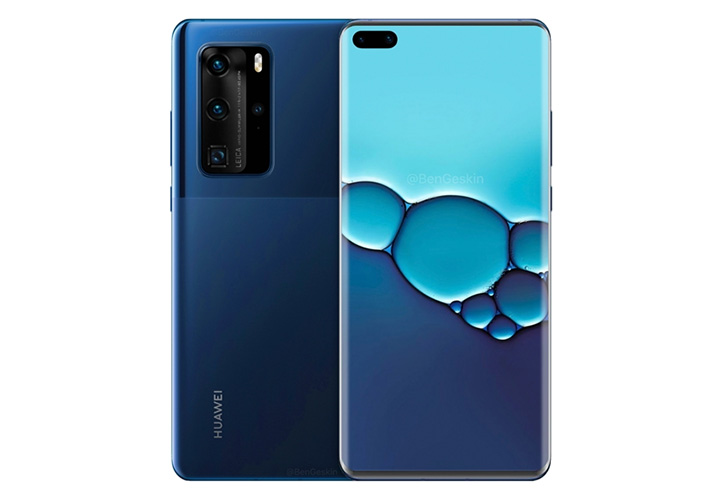 The Huawei P40 lineup is scheduled for launch on March 26, 2020, where the manufacturer will also unveil the next-gen foldable Huawei Mate X, says Huawei Central. Official channels have yet to confirm this release schedule, but owing to the growing concerns over the Coronavirus outbreak, Huawei might settle for an online-only event.
We have a pretty good idea about the design language of both P40 editions thanks to a slew of endless render leaks, but the hardware specifications -- or camera details to be precise -- were a mystery until now. Reports are coming that the Huawei P40 Pro will ship with a Sony IMX700 CMOS module.

The new sensor maxes out at 52 megapixels, but it almost doubles the individual pixel size with its advanced 16-to-1 pixel-binning tech. Contrast this 4X4 pixel-binning to the 9-pixel technology the 108-megapixel sensor Samsung uses with its S20 Ultra, a single-pixel here measures 4.48μm, as opposed to Samsung's 2.4μm. Xiaomi Mi 10 Pro's sensor is farther down the line with its 2X2 pixel binning and 1.6μm pixels.
What this means in simpler terms is this: a bigger pixel size means the sensor can be exposed to more light, producing better images in low-light. And that's precisely what Huawei intends to use this hardware for. The 16-to-1 pixel-binning or the 'Quad Quad Bayer' sensor will exclusively be used when you're shooting images or videos in low light.
In addition to this primary custom Sony sensor, there are four more camera modules. One of them is a telephoto (or periscope) lens that supports up to 10X optical zooming. You also get a Time-of-Flight shooter and a 40-megapixel ultrawide angle camera. We still have to hear something officially on the Huawei Price tags for the upcoming devices while the expected Retail tags are updated on the specs pages.