More and more Chinese smartphone brands are releasing sequels to their early 2020 models ahead of their yearly release calendar. Xiaomi is jumping on the trend too with the latest iteration of its Note series — the Xiaomi Redmi Note 10. It hasn't been announced yet, but the rumor mill gives us a leaked mockup of the device.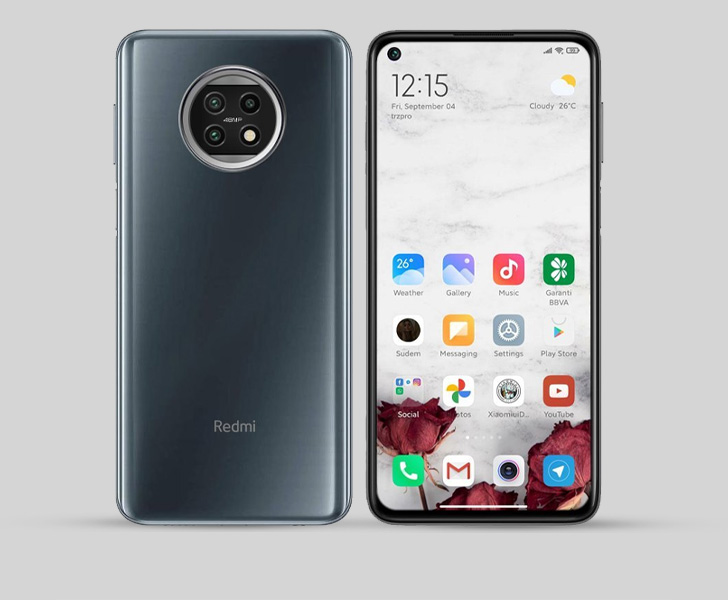 The seemingly budget phone, as featured in an unfinished render published on SlashLeaks, Redmi Note 10 has a redesigned camera. A poor quality live shot of the camera setup accompanies the leak, alongside a preview of the 'About' section in the settings menu.
Instead of a played-out square plate, Xiaomi has designed a chrome ring housing with three cameras and one LED module laid out in a matrix style. You can read '48MP' stamped in the center but the other two sensors are anyone's guess.

A half-tone gradient covers the Redmi Note 10's back which appears to be glass, rounded off by chamfered edges and smooth corners. No word on the Xiaomi mobile price yet but it surely is an intertwined blend of both Specs and Design. Although it's not clearly visible, you can make out a side-facing thumbprint reader placed on top of the power button. There's a love-it-or-hate-it hole punch cut out in the display. It's flat with minimal bezels.
The other photo shows 8GB of memory and an eight-core processor (in Chinese) clocked at 2.4 GHz. An alleged benchmarking of the Redmi Note 10 named MediaTek's Dimensity 820 chipset for the Xiaomi Redmi Note 10 but it's split into eight cores — none of them running at 2.4 GHz. This may discredit the previous leak but the new contender for the mystery SoC is the Qualcomm Snapdragon 765G platform which has the exact CPU clock speed.