Following a series of leaks and reports, the Nokia 6300 4G made its debut yesterday. It's yet another reboot of a retro Nokia feature phone, but unlike the iconic 'Banana' phone or the legendary Nokia 3310, the new 6300 4G, while giving the original a modern spin, lacks the metallic and somber design its predecessor had.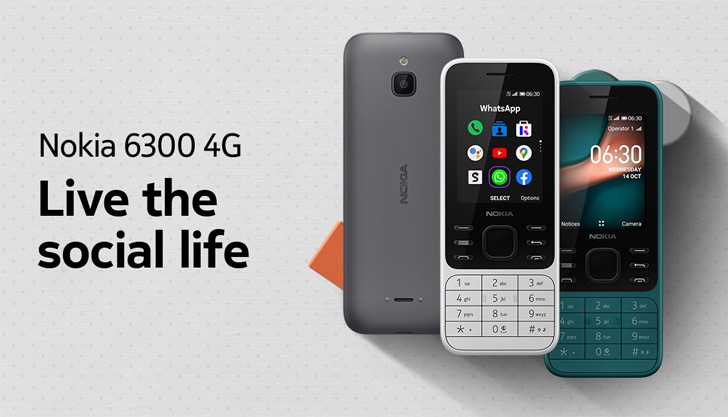 The classic Nokia 6300 had a metal chassis, a two-tone color palette, clean and defined lines, a chrome accent around the camera, and even volume rockers mounted on the side. The 6300 4G is stripped of it all. Its plain, matte plastic back is as generic as you can get with a feature phone design.
To HMD's credit, though, the edges are flat and polished. The front reflects the original black and white aesthetic — the top half is black with the navigation cluster, and the bottom half features a standard T9 keyboard available in green, gray, and white.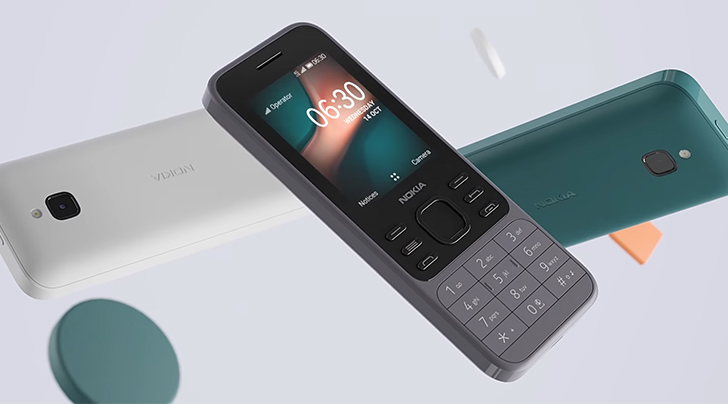 What's new other than the look and feel? The screen size has increased from 2.0" to 2.4". Nokia 6300 4G has a 1500 mAh battery that's advertised to last 27 days on standby! The internal storage has been upped from 8 MB to 4GB. It's user-expandable up to 32GB. Plus, there is a dedicated button for summoning the Google Assistant. It all sounds nice until you hear about the Nokia mobile price tag.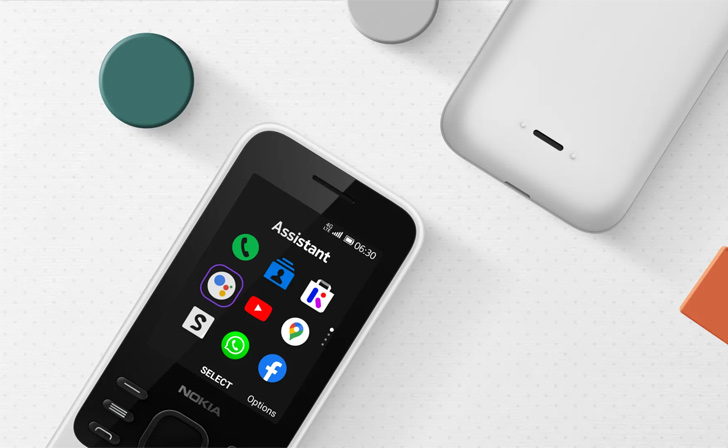 Nokia 6300 4G also replaces SymbianOS with KaiOS. You get 4G connectivity, support for Wi-Fi Hotspot, YouTube, Facebook, WhatsApp, and even Google Maps. And it's all powered by Qualcomm's Snapdragon 210 processor. The VGA camera is still stuck in the previous decade, however.
The phone is currently available in Europe, starting from $58 (~ Rs. 9,000). That's more expensive than Nokia C1 — an ultra-budget Android phone from the company. Further illustrating how the revived Nokia classics are meant to grab headlines and not necessarily sell well.