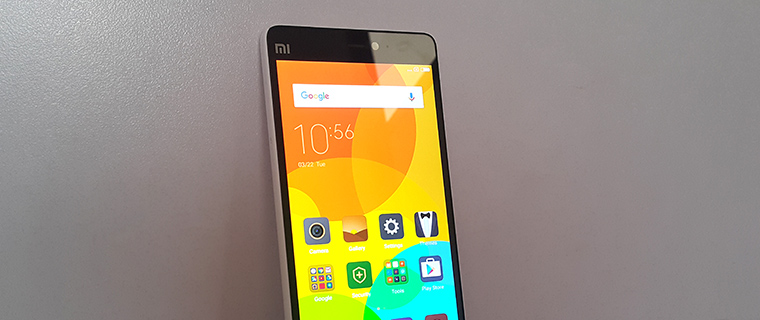 Xiaomi Mi 4i
Xiaomi is a brand that needs no introduction, not even in Pakistan. Given the success that it has crowned in China as country's top smartphone manufacturer has also indirectly made it a well known brand in the rest of the world. Let us present you with Xiaomi Mi 4i, a product that was initially designed as a mid-ranger in terms of specifications and price but still amazingly managed to provide a very tough time to high-end rivalry, trying to conquer all those who are looking for a handsome smartphone.
Specifications
Here are the key Specs of Xiaomi Mi4i:
For detailed specs click here:

Xiaomi Mi 4i
Display
5.0 inch IPS LCD, 1920 x 1080 resolution, 441 ppi
Processor
1.7 GHz octa-core Qualcomm Snapdragon 615

Adreno 405 GPU
RAM
2 GB
Storage
16 GB, (No micro-SD support))
Camera
13.0 MP rear camera with dual LED flash

5 MP front
Connectivity
Wi-Fi 802.11 a/b/g/ac/n, Wi-Fi Direct, Bluetooth 4.1, FM Radio
Battery
3,120 mAh
OS
Android 5.0.2 Lollipop with MIUI OS 7 on top
Colors
white, grey, yellow, blue, pink
Dimensions
138.1 x 69.6 x 7.8 mm

130 grams
Click here for detailed specs of Xiaomi Mi 4i
Design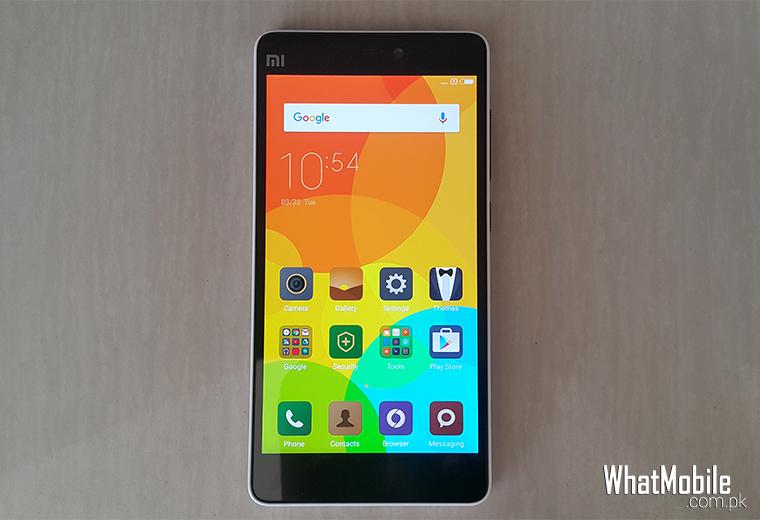 The Xiaomi Mi4i is a compact and immensely rugged handset with elegant design, despite having a plastic rear cover. The polycarbonate unibody of Xiaomi is entirely smooth, with a very pleasant touch feeling but at the same time not slippery at all. Comfortable to grip and ultra lightweight at only 130 grams which makes it a pleasure to keep Mi 4i in your pocket and because of its thickness of just 7.8mm, you can easily operate it single handedly.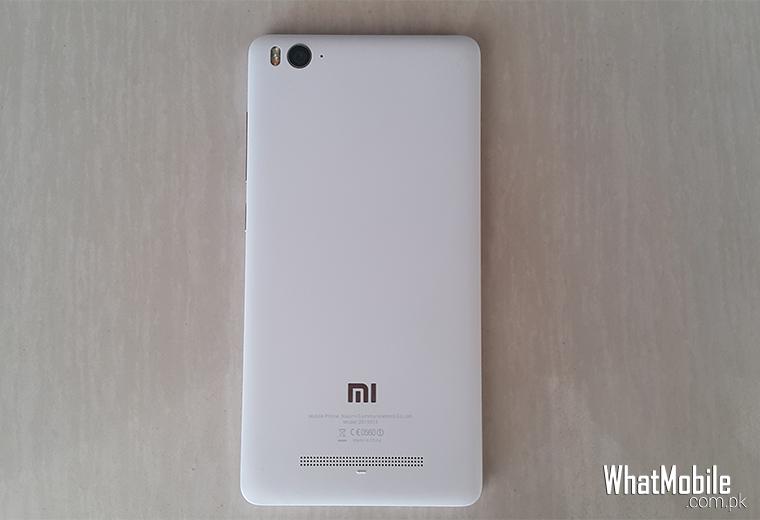 To facilitate the users even more there's also a One-handed mode option available in Xiaomi Mi 4i's settings. The power button and volume controls are located on the right side at a fairly comfortable position to be reached, while on top is the 3.5mm jack.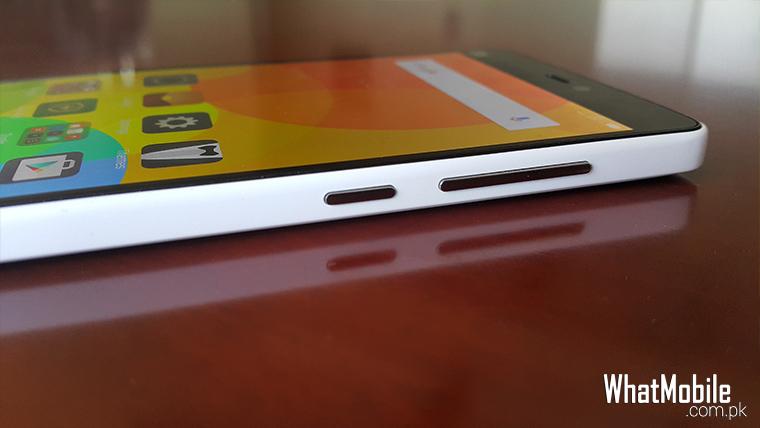 On the left side there is a Dual-SIM tray and at the bottom there is a microUSB connector flanked by a microphone hole. On the front, just below the display are three backlit capacitive buttons, mapped as back, home and menu. MI4i's design in all of its simplicity is surely convincing as all the parts are well put together and well positioned and the manufacturing quality, as usual, is impeccable.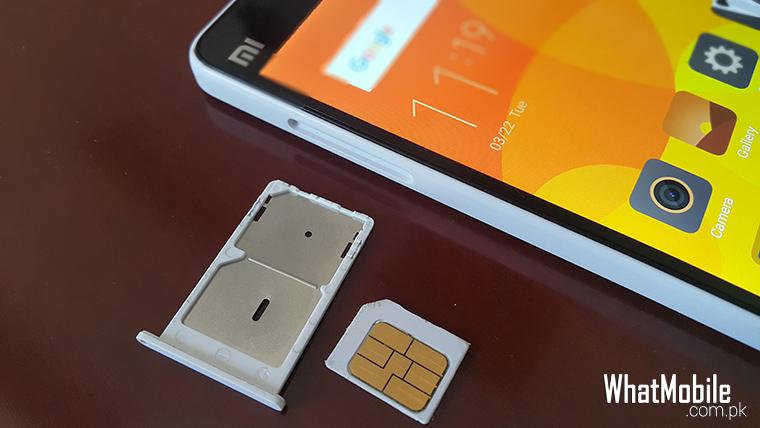 Hardware
The screen of Xiaomi Mi4i consists of a 5.0 inch display (4.92-inch to be precise) bearing a resolution of 1920 × 1080 pixels (full HD)and a density of 480 ppi, looks really bright and offers a very balanced and precise colors. But unfortunately, however, in sun it's not very visible, even with the brightness set to maximum.
Xiaomi Mi 4i operates on a 1.65 GHz octa-core 615 Snapdragon processor along with 2 GB of RAM and Adreno 405 GPU.
No support for NFC and an internal memory of just 16GB without the possibility of expansion, are two big turn off points for those who still prefer local data and do not wish to use cloud services to expand the storage capacity, another thing to note here is the actual capacity as is it reduces to a few GBs on Xiaomi Mi4i if we also consider the space occupied by the operating system.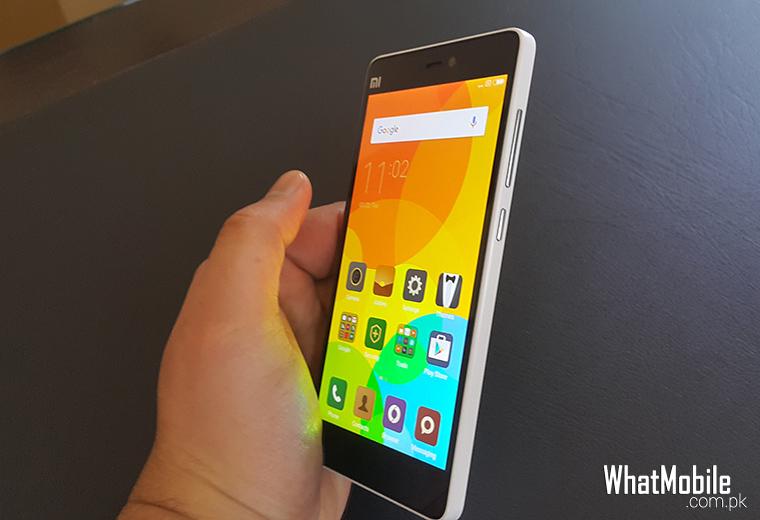 This smartphone is a dual-SIM (micro-SIM in each) and makes you in control of both SIM-cards in a very precise way: you can predefine and select one SIM for Internet browsing and one for calls only. Xiaomi Mi 4i fully support 4G LTE and did not provide us with any problem whatsoever regarding the signal reception.
The earpiece quality is indeed excellent, allowing a fluent conversation even in areas with a poor signal. Another useful feature allows you to get the geolocation of the caller and an option of call recording.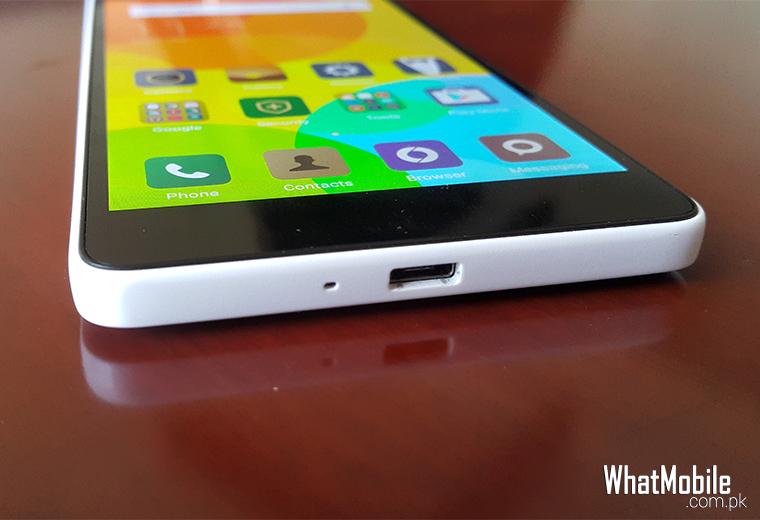 The speaker is located at the back under a long grid but don't get any wrong impressions yet as its just a mono speaker, not dual as you might speculate by seeing a long grill. The volume is high and clean even if pushed to the maximum, while if we place the Mi4i smartphone on a flat surface the sound does not get diminish thanks to a ledge just below the speaker grid on back. Playback through the headphones is good and when connected, you can also listen to FM radio via a dedicated app. As for the media playback Xiaomi Mi 4i can handle all video file extensions with its integrated video player, including the audio on MKV files, but goes a bit 'jerky if you play a H265 encoded file.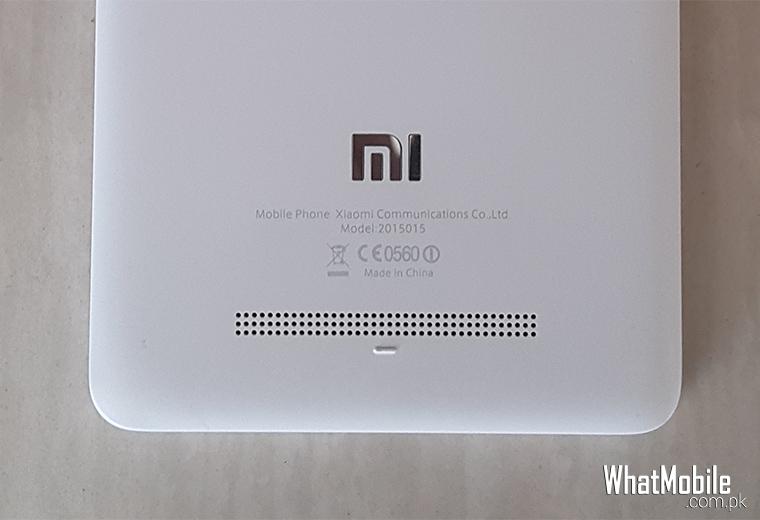 Camera
Xiaomi Mi 4i offers a 13 megapixel camera at the back with f2.0 aperture and dual LED flash. Front has a 5 megapixel camera with f1.8 aperture and a 80 ° wide angle. From the software side of the MIUI graphical interface it allows you to apply filters to the shots in real time. The focusing time and shooting is very fast and there are no problems with the auto focus either.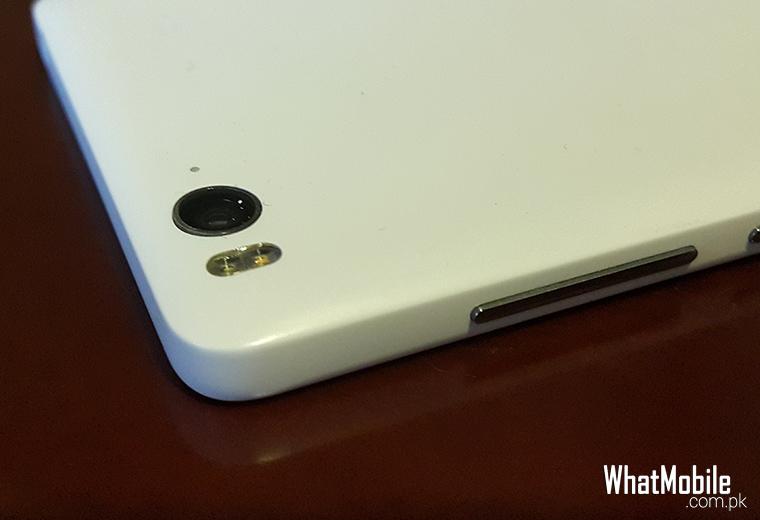 Speaking of the quality of shots we were pleasantly surprised. The camera performs very well in good lighting conditions. When light goes down a little 'the HDR is able to compensate very well, while maintaining some pretty natural colors. This is however not a camera that can bring real competition to the cameras of top-Range smartphones, since in low light conditions the noise takes over so that failed to fully convince us. The white balance seems to be a little offset, offers a hot shade even to simple white. Snaps come out really good if you consider the price of the device so overall however, we were pleased with the photos and videos.
The front camera is good: the 5 megapixels are well exploited to record video up to 720p at 30fps, also provides you with face recognition and a naughty feature that can predict your age, although it is not always precise.
Performance
From the benchmark results, it appears that the Xiaomi Mi4i ranks among the best smartphones in terms of overall performance, thanks to the excellent octa-core processor and the GPU.
In the web browsing test Xiaomi Mi 4i did not behave well with the stock MIUI browser, but when switched to Chrome everything became much more fluid, without major lag issues (without activating the performance mode). Instead of just talking we played Real Racing 3 game with the details at maximum and felt no significant framerate drop for the first 15-20 minutes while the performance mode was active, after which it started to warm up a bit and we felt a slightly degraded performance. As for benchmarks on Antutu 5 smartphone has managed to make a score of 35'647 points.
From what we have assumed during daily use of Xiaomi Mi4i, the operating system occupies just 1.2 GB of RAM with 10-15 apps always in multitasking, the system is not affected in most cases, but sometimes we have also noticed delays and lag even when we had just a couple of apps open in the background . Fortunately, MIUI offers a very simple method of RAM cleaning and force closes all apps directly from the multitasking screen.
Software
Xiaomi Mi4i features Android 5.0 Lollipop with MIUI v7 UI on top of it, an interface that follows much of the iOS type style. The launcher does not have a drawer so all installed apps reside at the home screens. Lets you move quickly between the various app screens and of course you can always create a folder to manage the apps inside. As for MIUI, the user interface is very colorful and minimal with a series of animations that are really carved in detail. There are a variety of goodies already present in Android Lollipop stock but Xiaomi has also implemented some old goodies developed for Kitkat, such as heads-up notifications, unlock screen notifications etc.
Quick setting panel and is very comprehensive and contains many shortcuts including the music playback controls, making it a very useful in everyday busy routine. The management of dual SIM is too good. A special menu has all the settings for your preferences when it comes to the priorities in calls or data connection. However, in the dialer app which also offers the ability to record calls, you'll always get two options while making the call, every time you will be asked as what SIM are you going to use. The same obviously also applies to the messages.
Adaptive auto brightness works very well and is adjustable by the intensity slider present in the quick setting panel. The brightness range varies from very dark to the extremely bright, so as to ensure optimal viewing in all kinds of light. The long press and backlights of the hardware buttons below the display are adjustable through settings .
There are also different volume bars in the notifications for multimedia and audio calls. Its interesting how MIUI is integrated in a truly effective way just go for a Swype from the home button to the right or left, which will reduce the active area of the display to just right. To exit this mode you just need another Swype identical to the first, or a simply tap on the dedicated button appearing at the non-active display. Xiaomi preinstalled apps are an excellent suite catering all the basic needs and on top of that the graphics are fully optimised utilizing minimum RAM, resulting in a consistent and smooth operation by still staying visually intriguing.
The MIUI version 7 is based on Lollipop and fixes many bugs , including the ill management of the CPU temperature that was noticed in previous versions. Security app allows you to manage battery profiles (energy saving, super energy saving and other), app permissions, cache cleaning, data consumption (which are also reported in the lockscreen), the call and message blacklists and a virus scanning tool.
Battery
Equipped with a battery of 3120 mAh well, Mi4i offers up to 36 hours of battery life with a medium-heavy use, including web browsing, pictures and video, and approximately 1 hour of calls a day.
You can also activate one of several power-saving modes to extend the stand-by time to even up to 2 days, without too much trouble. A problem arises however, when you reactivate the default mode, not all the settings are reactivated on auto, like GPS and Wi-Fi. This is certainly a very annoying bug that will hopefully be adjusted with the next updates.
Conclusion
For the price at which it is sold and the hardware with which it is equipped, the Xiaomi Mi 4i is an excellent choice for anyone who wants a phone for power performance in a low budget. Every phone has ups and downs and while testing the Xiaomi Mi 4i, we found out that the phone is really capable taking down the other mid-rangers in its price range and even above its price range, we've narrowed down the conclusion as
Pros of Xiaomi's Mi 4i
Tweaked MIUI: fast performance, crazy customization
F-HD Vibrant Display
LTE Support
Front Camera is simply amazing
Sleek Design
Quick Charge
Cons of Mi 4i by Xiaomi:
Awkward hardware keys that feel out of place
Battery drains rather quickly if you use it extensively
Rear Camera + limited features of Camera Application
So If you are looking for a phone that provides you with a great selfie camera that allows you to stream Full HD videos on the go without any interrupts/lags, then you should go for the Xiaomi Mi 4i but if you are the kind who prefers stock camera application and believes in battery consumption over performance, then you should get a power-bank.
Comments