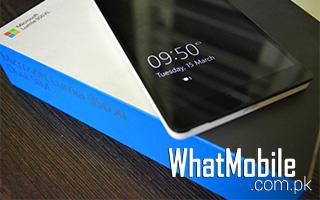 Microsoft Lumia 950XL Review
Microsoft's Beast: Microsoft Lumia 950XL
Introduction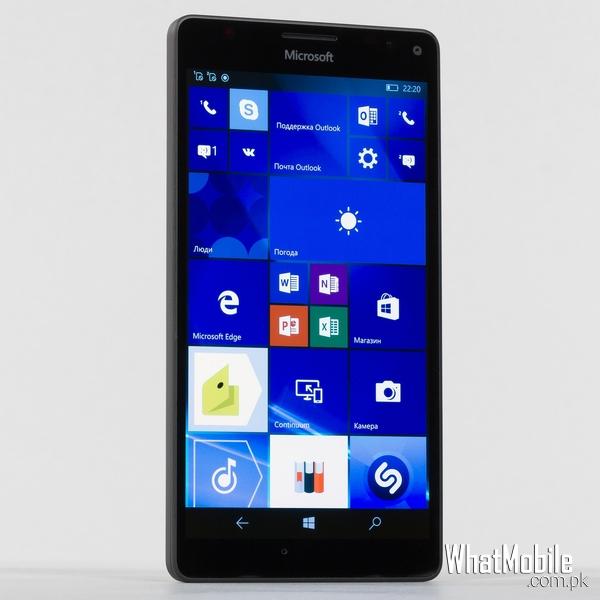 First of All, Microsoft has abandoned its Microsoft Phone lineup, so now, The Microsoft Lumia 950XL is the most powerful and last of the Windows Phone available in market today. Windows Phone 10 was a great step towards Same windows on every platform and the special thing about 950 and 950XL smartphone is that they can be converted into a proper MS Windows 10 anytime via MicroSoft Dock! Just plug the wires and your phone is your CPU with all the necessary equipment built inside it. The phone packs a punch with its powerful Octa-core processor that runs on Snapdragon premium 810 chipset. The 5.7 inch Phablet is capable of doing anything and everything, the best thing about Microsoft Lumia 950XL is the liquid cooling that allows the phone to stay cool even after extensive over-workouts. The major reason to introduce Liquid cooling was because when you plug the phone with Dock and use it as full Window for longer period of time, it will cause phone to heat up more.
Anyways, lets see how good this device is.
Hands On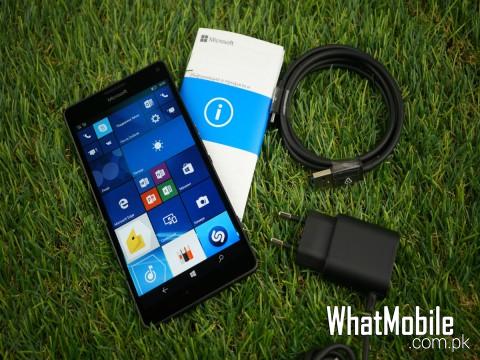 Since Microsoft took over Nokia, one major change that we all witnessed was the build quality, the Lumia phones under Nokia were abit solid and Microsoft changed the material to cut down the cost. Anyways, Lumia 950XL is a premium build but with plastic body. Yes, there's a flagship device with plastic body and its called Microsoft Lumia 950XL but as i said, its a premium build but you've to be careful about dropping it as you'll break the back cover for sure if you dropped it.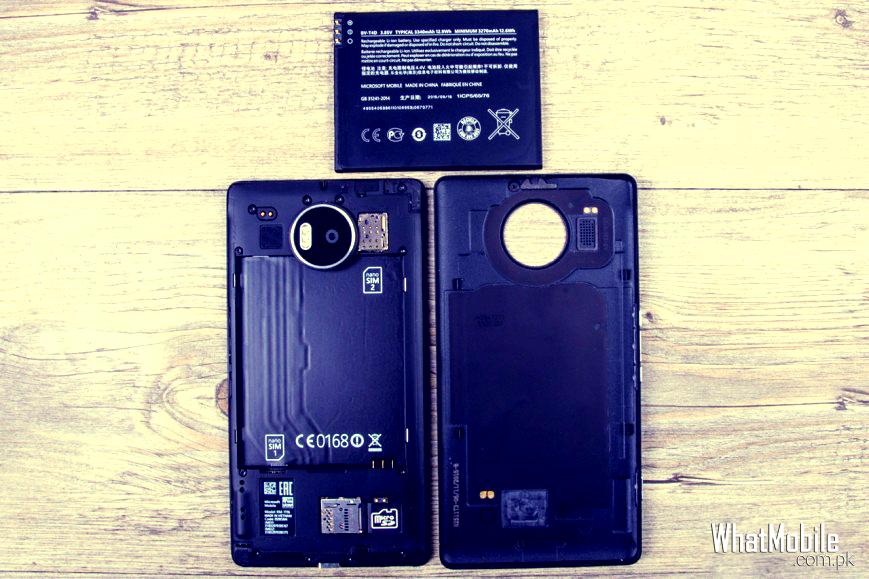 Back of the phone shows a slightly bumped up circle that holds the 20MP camera unit along with LED flash, whereas on the front is the 5.7 inch Q-HD display brings everything to life and the screen to body ratio of 73% is surely amazing, screen features clear back display and is protected by Gorilla Glass 4 technology. The phone is thin (8.1mm) as per its massive size (151 x 78 mm).

On rightmost corner of the screen is the front camera unit, speaker grill is on center and on top of the phone is the 3.5 mm audio jack residing on center and on bottom of the phone is microUSB 3.1 port.
Performance:
Windows Phone platform is unique, especially with their metro interface and application handling and they are one of the fastest OS available on portable devices. Microsoft Lumia 950XL is a powerful device with its Snapdragon 810 chipset that houses two Quad-core Processors of 1.5GHz and 2.0GHz to deliver blazingly fast performance to all of its users. 3GB RAM makes sure that users are getting what they want without any delay and Windows 10 is especially optimized for multitasking.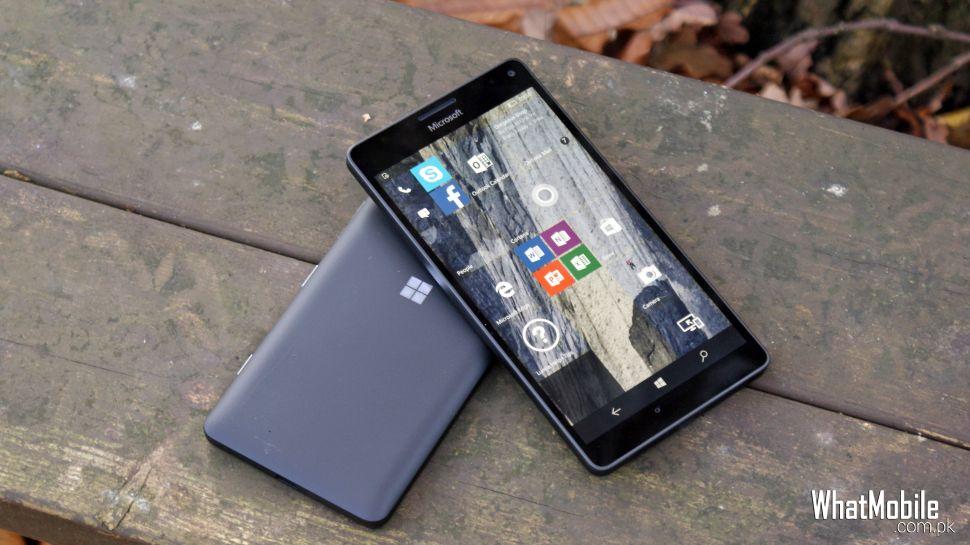 Windows 10 is relatively new and the bugs are still being fixed in it but it features alot of improvements than the older Windows Phone 8, for example Now you can set wallpaper on background, you can now customize the tiles in a better way and the notifications panel is redefined to provide best experience to its users. The app store of Windows 10 is limited but it provides users with standard application alternatives easily.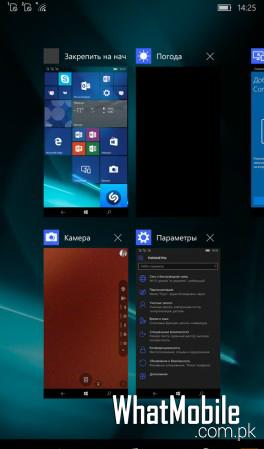 Windows 10 running on Octa-Core Processor on Snapdragon 810 chipset means that you can go on and on without any problem, heavy applications, multitasking, bring everything on and the Lumia 950XL by Microsoft is not even going to sweat. This phone is build to provide users with functionalities of a proper CPU when connected via Dock.
Microsoft Special
Smart gets smarter, Microsoft is an add on to Lumia 950XL that allows the users to turn their mobile phone into a CPU and use the phone on a bigger screen with proper Windows 10. So it means you can easily stream HD Movies right from LTE network and watch them on big screen or you can just do your programming assignments anywhere, all you need to do is to plug your dock in and start coding. The MS dock is available for two devices i.e. 950 and 950XL only but Microsoft might extend its support in near future.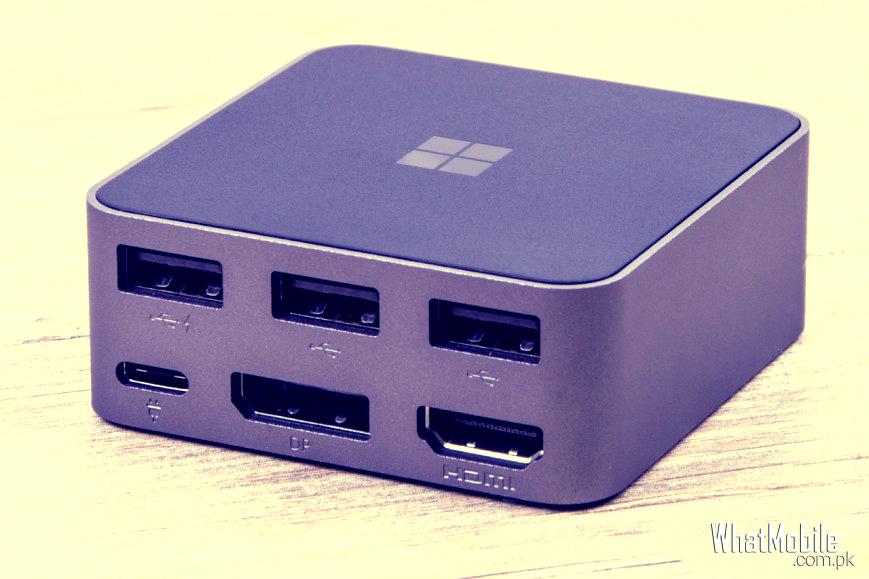 There's Cortana instead of Android voice search or SIRI from iPhone. The Cortana is considerably a better search assistant that can provide users with all the instant tasks like if you want to add a reminder or just send a text by speaking over at search or you want to find directions while listening to a songs, Cortana does that for you. Microsoft has really give tough challenge to SIRI with Cortana.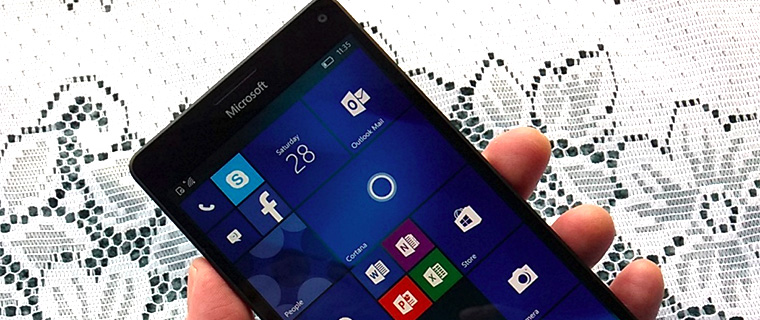 Microsoft doesn't believes in fingerprint sensor instead they have IRIS scanner so that everyone can enjoy the eye scanning machine inside their phone. It works faster and it feels better to hold your phone in any way to unlock it.
Camera, Battery and Connectivity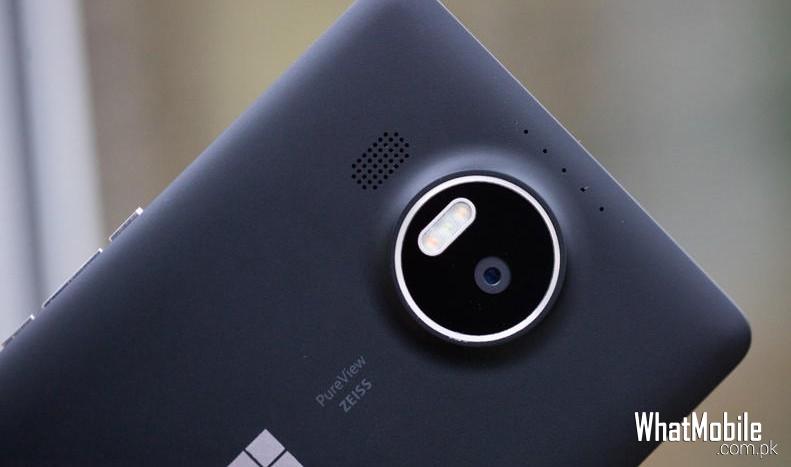 Lets accept the fact that Nokia was a pioneer in mobile cameras and Microsoft has kept the standards up this time. 20MP rear mounted OIS powered, Carl Zesis Optics camera with PureView technology is there to make everything better, the camera is absolutely marvelous, it captures everything accurately, has sharp colors and its focus is better than most of flagship devices released in 2015. Front mounted unit is of 5MP and it is capable of auto HDR and panorama shots. Video recording in Microsoft Lumia 950 XL is set at 4k HD with 30fps and on front is set at 1080p with 30fps, on both sides of the screen, the video quality is beyond amazing.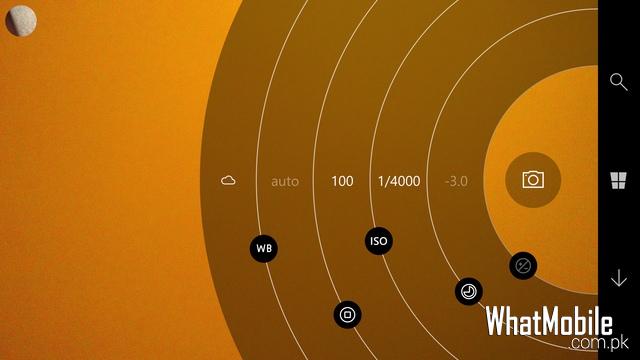 The battery of 3300mAh is considerably standard for a 5.7 incher device but the OS residing inside Microsoft Lumia 950XL ensures 72 hours of music playback and 25 hours of talktime. Wireless charging has also been enabled in the phone so that you can have your phone charged up-to 50% in just 30 minutes.
The phone features a 3.1 microUSB port which is advanced and faster than the older model but it is not quite the standard yet and if talking about second or third world countries, it might be hard to find a replacement cable for 3.1 usb port.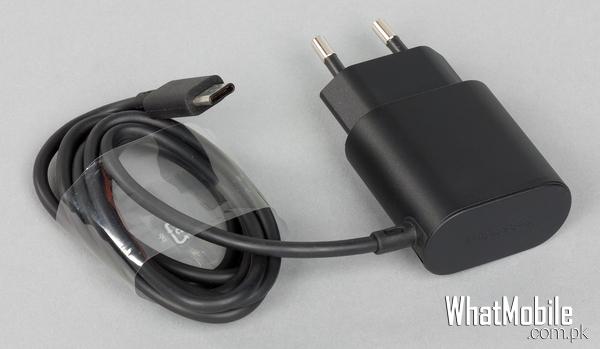 BDS enabled GPS support resides inside the great Lumia 950XL device so that you can't lose location signal in any part of the world, Bluetooth 4.1 with A2DP and standard Wi-Fi support is provided in Microsoft Lumia 950XL and the best thing about Lumia's Wi-Fi support is that it is backed up by Wi-Fi sense that allows you to share your Wi-Fi password with all of your Lumia users in your contact list.
Conclusion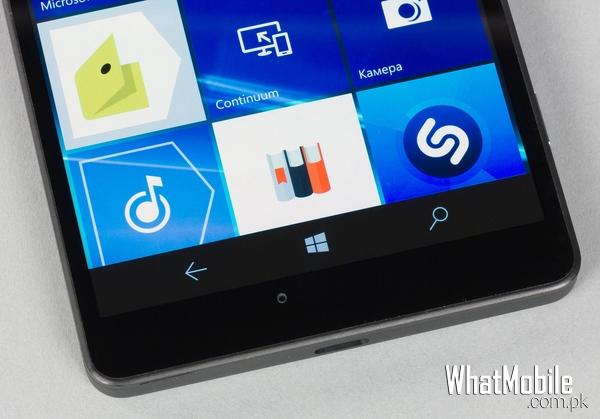 Microsoft Phones may have died but Lumia 950XL lives on, the phone is packed with everything a user can expect from a Microsoft Device and its Contiumm(Dock) feature is really a great thing, plus the liquid cooling is also a great initiative but Windows 10 is released so late and most of the old devices still don't have it yet. The application store really needs an application boost and Microsoft should've done it earlier.
The Phone itself is amazing, great to hold and amazing to use, The screen is awesome, the sensors are even better and performance is beyond expectation BUT a premium device means a metallic device and thats pretty bad to introduce plastic body.
Comments