P10 Lite – The Selfie Superstar:
Along with the Huawei P10 and P10 Plus, the company has just included the P10 Lite, a new selfie superstar smartphone in the popular P Lite series for us to Review. During the Mobile World Congress this year, Huawei announced Huawei P10, its latest flagship for the year 2017. There's always been a cheaper version in the series as seen in previous years and this year it appeared in the form of the Huawei P10 Lite. The Huawei P10 has an official retail price of 60,000/- Rs. while the Huawei P10 Lite sells for just 33,999/- Rs.
Huawei has demonstrated this on multiple occasions that naming of its products obeys more of a commercial logic than actually making any sense. The manufacturer names its products differently from one continent or country to another depending on previous successes. In 2015, Huawei P8 Lite topped all the sale charts and to succeed it in Europe, they've got the Huawei P8 lite 2017 while the same product is marketed as Honor 8 Lite in Pakistan. And Honor V9 in China becomes Honor 8 Pro in France for the same reasons. Just in case if you prefer watching videos over a written content and are not into reading the lengthy reviews then you can watch the Huawei P10 Lite Video Review below discussing each point in detail.
Video Review
Also Don't forget to subscribe to our YouTube channel:-

Huawei P10 Lite Specs:
Huawei P10 Lite
Display
5.2 Inch, LPTS IPS LCD Display
1080 x 1920 pixels 424 PPI

Processor
Octa-core (4 x 2.1 GHz Cortex-A53 + 4 x 1.7 GHz Cortex-A53), Hisilicon Kirin 658
GPU
Mali-T830 MP2
RAM
4GB
Storage
32GB
MicroSD
Yes, up to 256GB
Camera
12 MP, autofocus, (dual-LED + dual tone) flash
8 MP Front Camera
Software
Android OS 7.0 Nougat
Emotion UI 5.1
Battery
3000 mAh, non-removable
Dimensions
146.5 x 72 x 7.2 mm
146g
Click here for Huawei P10 Lite price & detailed specs
Specs and design wise the P10 Lite is much closer to the Honor 8 lite than to the Huawei P10 but how well does this device actually relate to its predecessors? This and more will be discussed in this comprehensive Huawei P10 lite review.
Design of P10 Lite:
As the design of Huawei's Lite series is now clearly visible. We can say that P10 Lite closely resembles the Honor 8 lite than to its predecessors. You'll also notice that the P10 Lite is somewhat expensive but apart from that the design language is almost identical.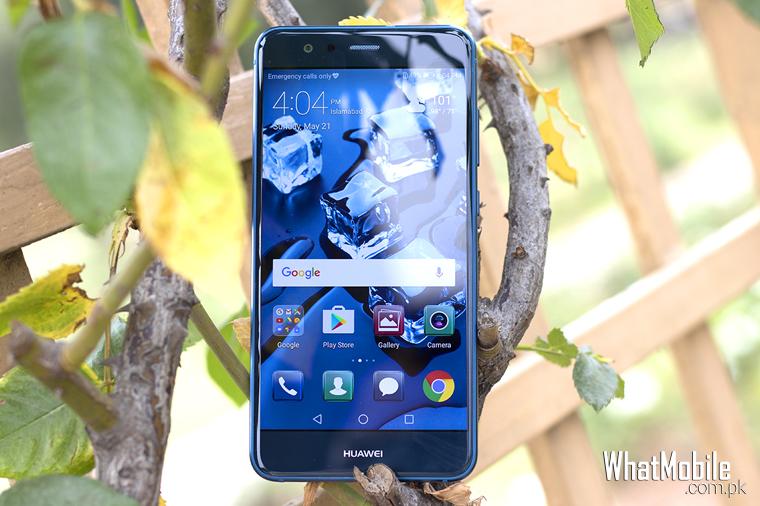 For example, both the front and the back sides are made of glass, separated by a metal frame running around the edges. Unfortunately, the edges do not feel like metal at all and leave the unit with some cheap looks.
Accompanied by the Rear Camera and flash, the fingerprint sensor is placed at the back which is not round but square and falls perfectly under the index. In addition, the glass back makes the device vulnerable to the fingerprints and smudge. Huawei could've easily fixed it with an oleophobic treatment but they did not and this is problematic for an apparatus whose almost entire surface is made of glass. That does not necessarily have to be something negative, but it surely makes you think twice.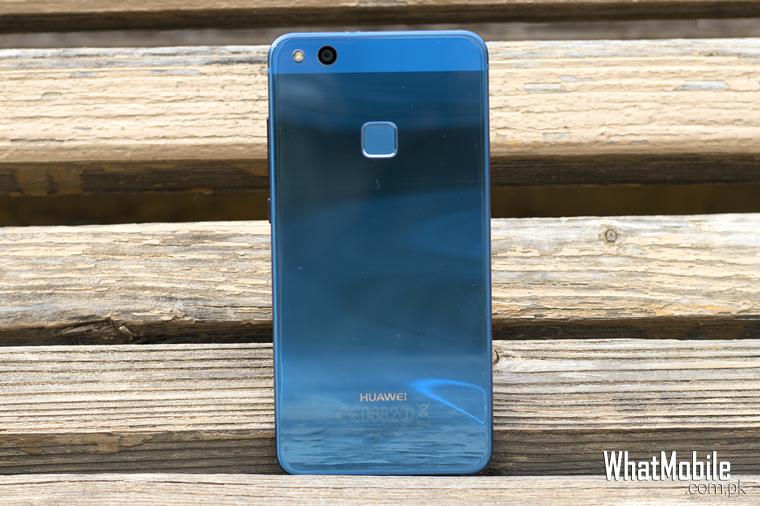 Covered with 2.5D glass with rounded edges, both the faces on front and back are perfectly flat and excessively slippery. So much so that it can easily descend off a slightly sloppy plain surface for apparently no reason at all. Like it happened with us when weI placed it on top of a book. The SIM tray is placed on the left side while the Volume keys and power button are placed on the right.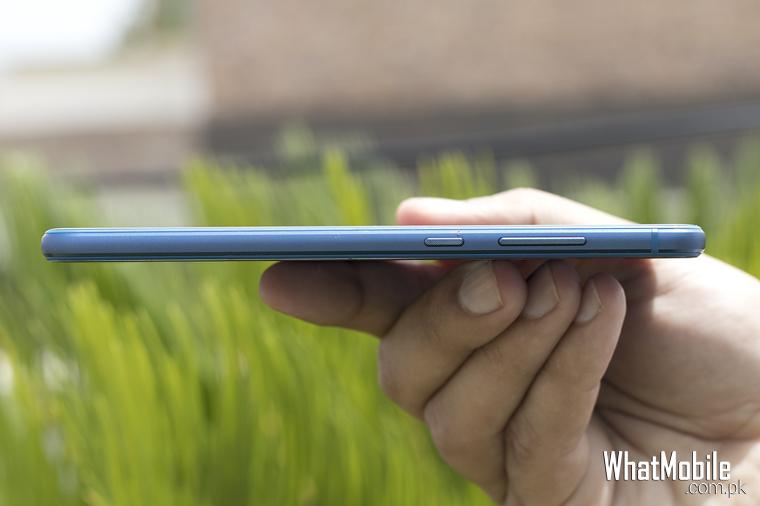 The Huawei's Hybrid SIM tray will either support two standard Nano SIM cards or you can use a SIM Card along with a micro SD card.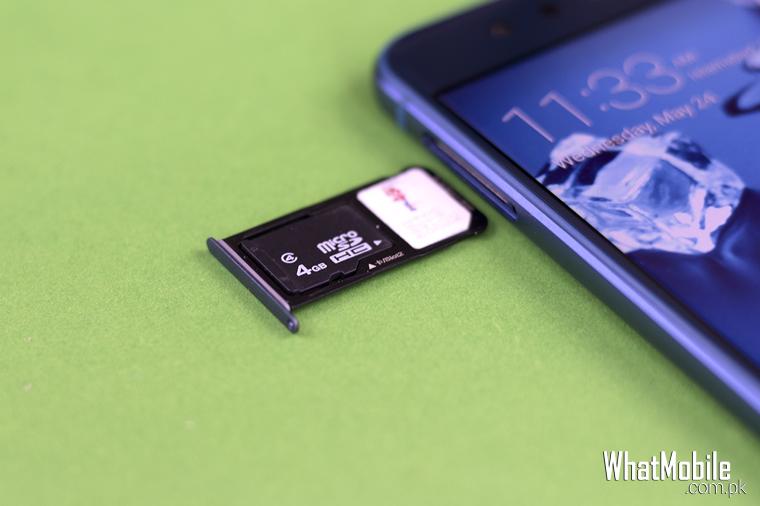 Unfortunately, Huawei P10 Lite is not equipped with a USB Type-C port on this device, rather you get a micro USB placed at the bottom of the phone along with the speaker grill.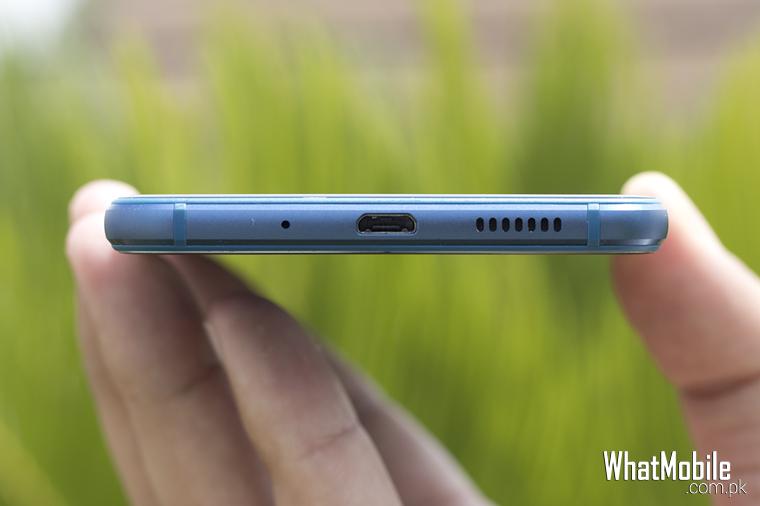 Huawei P10 Lite's fingerprint scanner is blazing fast and falls nothing short of perfection. There's no hit and miss here and you can rely on it 100% to wake up and unlock the phone. There's no physical home button provided, so the fingerprint reader is quite the only way in unless you opt for a pattern unlock or pass key. You can also use it to answer the calls, snap the selfies and for navigating through the pictures in the gallery.
P10 Lite's Display:
On Paper, the 5.2-inch LTPS screen with a Full HD resolution of 1920 x 1080 pixels are quite similar to that of the Honor 8 Lite. Yet there is a big difference between the two devices. Colors on the P10 Lite screen are more balanced, without any need of adjusting the color temperature for a more accurate display.
The display brightness of the P10 Lite is a bit better. Where the Honor 8 Lite disappointed us in natural light, the display of P10 Lite performed slightly better outdoors but don't keep the hopes too high coz despite having a maximum brightness of 445 nits. It's nevertheless somewhat difficult to read in broad daylight due to a bad anti-reflective treatment, which makes the reflections of the sky take over the screen. Apart from that, the display colors are quite lifelike with good brightness having very good viewing angles.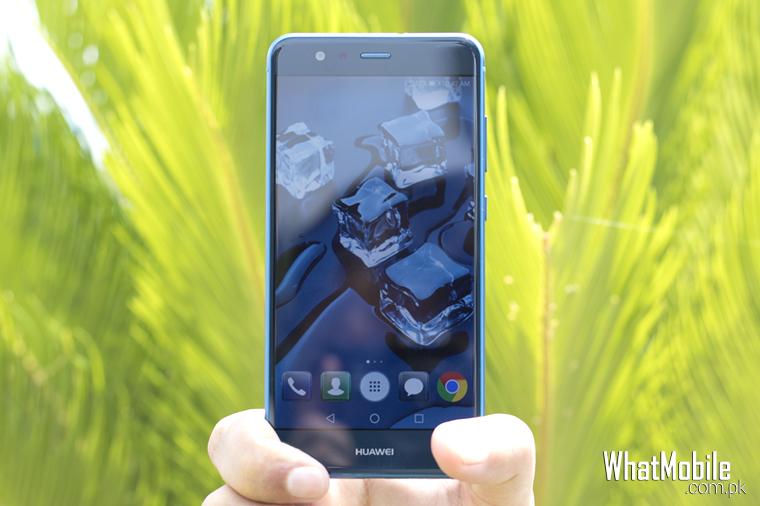 Huawei's P10 Lite Hardware:
Huawei P10 Lite runs on a 16-nanometer HiSilicon Kirin 658 chipset under the hood which is not the fastest ever you'll find in a Huawei smartphone but still, it's more than enough to carry out almost any task thrown at it. It also helps to conserve the battery juice because of the cluster-efficient cores. CPU has 8 cores in total where four are clocked at 2.3 GHz and four at 1.7 GHz.
Mali T830MP2 graphics accelerator further assists the Octa-Core processor with a whopping 4GB of RAM so multitasking is no problem at all. Even the most graphically intensive games like Goat Simulator or Grand Theft Auto: Vice City run fine on the smartphone. Out of the 32 GB data built-in storage, approximately 25 gigabytes is free but not to worry as you can insert a micro SD Card of up to 256 GB in the hybrid tray. Do note that when two SIM cards are used, only one can be set as the 4G/3G SIM. The second SIM slot only supports 2G networks.
P10 Lite perfectly suits the Pakistani market in terms of performance while keeping the price range in mind. The phone is fast and we face no lags while gaming, apps do launch with a delay but once loaded there's no looking back. Animations and transitions are mostly fluid, however, Huawei should have refrained from adding the rebound effect to the ends of the lists, which often lacks fluidity and breaks the desired effect.
Here are the results of benchmark tests that we ran to check the performance of the device. The gadget managed to score 53115 in AnTuTu Benchmarks and results are far better than many competing mid-rangers.
P10 Software:
Huawei comes loaded with Android 7.0 (Nougat) on P10 Lite with all of its amazing features. Including the new and improved Doze mode, revamped notifications, and the latest split-screen feature. And best of them all, The Emotion UI 5.1 also got upgraded and now it also features an app drawer.
The earlier versions of the Emotion UI did suit the beginners but were not much appreciated by the advanced users mostly because of missing an app drawer. But all that is history now as the Emotion UI 5.1 does feature an app drawer but it is hidden and not enabled by default, you can turn it on by accessing the "Home screen style" menu in the settings. In addition, the software has a radically different appearance with lots of customization options such as changing the icons layout, customizing the navigation buttons, and so on.
The latest version of Emotion UI 5.1 adds a lot more to the stock-Android, coupled with a support of thousands of themes and icon badges to change the look and feel of it to the core. Features like floating menu, motion and knuckle gestures let you control the mobile with certain predefined movements. You can launch apps or features by just drawing on the screen with Knuckles rather than fingers. You can even reduce the size of the screen to use it with one hand or even duplicate some apps to use with two separate accounts, all of this and more allows you to have a mobile interface that does not resemble any other.
Camera of P10 Lite by Huawei:
The 12 MP Rear camera of the Huawei P10 Lite shoots some really decent pictures despite having a relatively small 1/1.28 inch sensor. Well, it certainly can't compete with the dual camera setup on the Huawei P10, but it does pose a threat to the competing smartphone like Samsung and OPPO. Huawei P10 lite can capture some impressive photographs in good lighting conditions especially if you are shooting in broad daylight but shooting in low light conditions can result in a slightly grainy image. But these are not too much to bother about.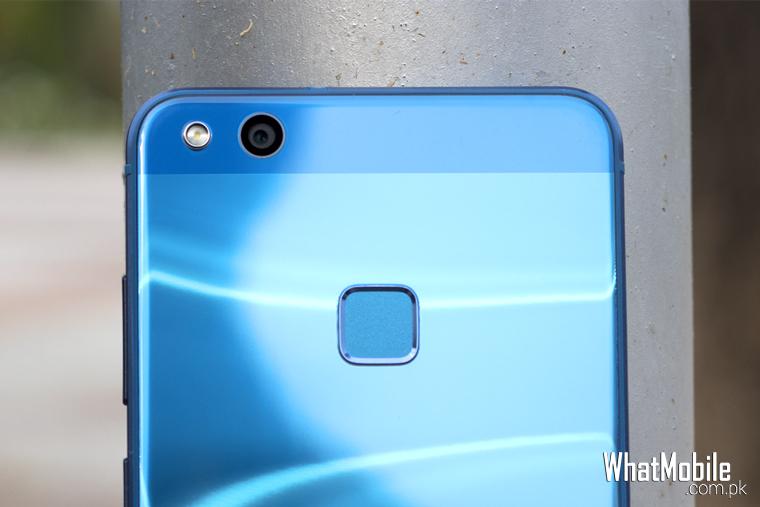 P10 Lite by Huawei comes with a lot of shooting modes including, Light painting, Slow-motion, HDR, Panorama and the list goes on. But what we are much amazed to see are the Pro photo and Pro video modes where you can manually adjust the ISO, shutter speed, and exposure settings according to your needs. However, Optical Image stabilization is missing and you also won't find any 4K video option.
When Shooting videos with Huawei P10 Lite, you may notice that sensor itself lacks dynamics, i.e it over-exposes too easily. You'd be better off with pro video mode in some situations, where you can easily adjust all the parameters yourself to maintain a constant exposure.
The 8.0 MP Front Camera is rock solid on P10 Lite and as usual, Huawei has stuffed the camera app with lots and lots of features. There are a number of filtering options to make you a selfie superstar, using the beauty mode, you can easily look amazing and come out on top even on your very worst days. The perfect selfie mode fine tunes your facial traits such as enlarging the eyes and slimming the cheekbones, much suited for Chinese users but not so "Perfect Selfie" for a user of Pakistani or Indian origin. The bokeh effect is good but does go overboard quite often as we also saw in OPPO F3 in our last review. Also, you can let the camera shoot with a hand gesture, scan documents or create a time lapse.
Battery:
The battery life is another stronghold of Huawei P10 Lite. Powered by a non-removable 3,000 mAh battery, the smartphone can easily provide you with a full day of usage on a single charge. Huawei does deserve an applause for maintaining a slimness of just 7.2 mm despite being able to carry such a huge battery. The phone supports fast charging and ships with a beefy charger that can deliver up to 2A at 9V with the maximum power of 18W. A quick 30-minute charge will provide you with 40% of the juice while it takes more than 2 hours to reach the 100%.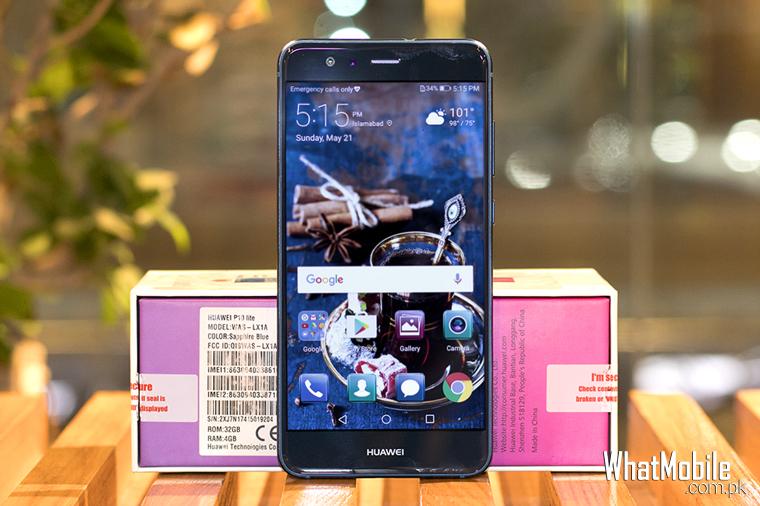 We tested the battery life in different scenarios by playing numerous games at first and then just keeping the screen on by some light browsing and watching YouTube videos. Continues nonstop graphically intensive gaming depleted the battery completely in just 4 hours whereas the comparatively lighter activities such as watching videos and using Facebook while keeping the Wi-Fi on for 4 hours still left us with over 50% of battery remaining that easily got us through the whole day.
The Huawei P10 Lite also features two battery saving modes. The default mode reduces the background data activities and removes the animations from your smartphone, whereas the ultra-saving mode allows you to have a really long battery life where you can only use the six predefined apps that you can customize.
Conclusion:
Huawei P10 Lite is a thoughtfully designed mid-range device with the P9 Lite legacy in mind, the worthiest sequel that managed to pack all the right features by staying in the budget. A slim and stylish design, good rear sensor, Selfie superstar front camera, solid battery life and on top of it the latest Emotion UI 5.1 that now also features an App drawer, if that doesn't ring any bells than nothing will. The processor in-charge is blazing fast combined with a massive 4GB of RAM and a reasonable GPU that gets the job done. Overall it's an excellent mid-range package that offers a good smartphone experience without any compromise.
Huawei P10 Lite is now available in Pakistan. For more details regarding Specs & Price please see Huawei P10 Lite Price in Pakistan
Comments