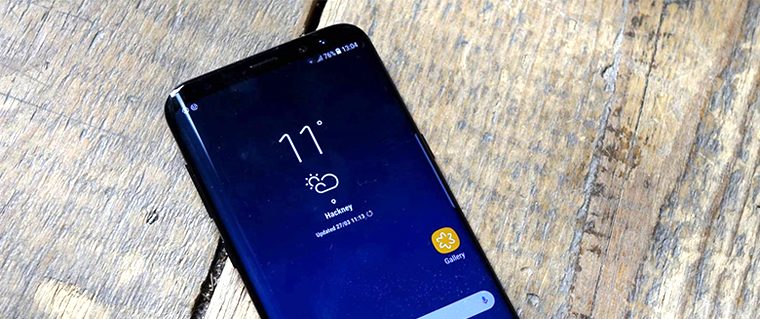 Samsung Galaxy S8 and S8+ First Impressions
Samsung Galaxy S8 and the larger S8+ were officially debuted a while ago. We gathered some facts, and here are our first impressions.
Year after year the premiere of the new Galaxy S smartphone line attracts more and more attention. There is probably no other smartphone in the Android camp, which enjoys so much customer awareness.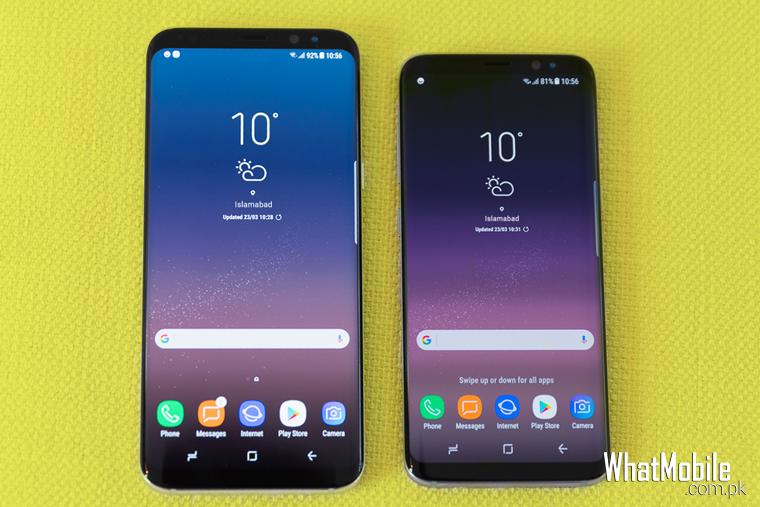 Samsung Galaxy S8 will soon appear in the markets with two different display sizes and battery capacities. All other specs e.g CPU, memory, RAM, camera are the same. The full specification can be found here.
Samsung Galaxy S8
Display
5.8 inch Super AMOLED capacitive display
1440 x 2960 pixels ,570 PPI

Processor
Octa-core (4 x 2.3 GHz + 4 x 1.7 GHz), Exynos 8895 Octa
GPU
Unknown
RAM
4GB
Storage
64GB/128GB
MicroSD
Yes, up to 256GB
Camera
12MP Rear Camera, f/1.7, 26mm, Phase detection autofocus, LED Flash
8MP front camera
Software
Android OS, v7.0 (Nougat)
Battery
3000mAh, Non-removable Li-Ion Battery
Dimensions
148.9 x 68.1 x 8 mm
158g
Click here for detailed specs of Samsung Galaxy S8
5.8 and 6.2 inches displays packed in surprisingly small enclosures.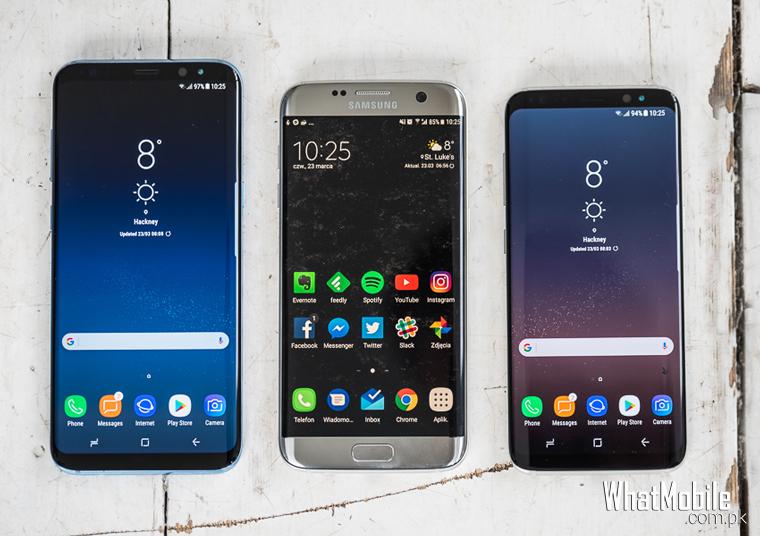 Galaxy S8 has a screen size of 5.8 inches and the body is even smaller than the previous Galaxy S7 edge smartphone that came with a screen of 5.5 inches! whereas the Galaxy S8 Plus has a noticeably large size, but not so huge, thanks to the new bezel-less display.
Flat versions are gone. Both versions of Samsung Galaxy S8 are curved.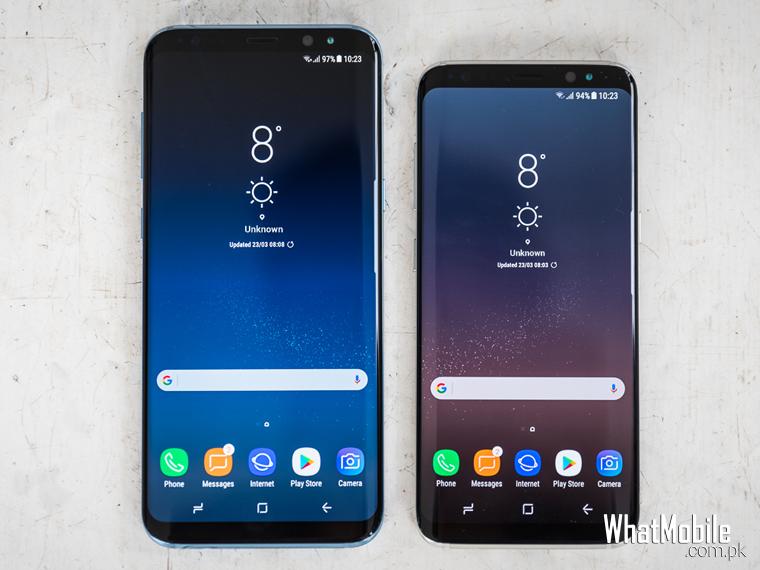 As a user of the Galaxy S7 edge, I think it's a good decision to move forward with the curved design only, as of yet we haven't seen anyone complaining about the lack of a flat Samsung version. Both Galaxy sizes fit well in hand. The smaller S8 version is surprisingly handy, whereas the Plus version combined with a huge screen gives a really interesting impression.
Samsung Galaxy S8 Plus would be a little too big for some but remember that it has more or less the size as the iPhone 7 Plus (Galaxy S8 Plus is approx. 1 mm taller and narrower by 4.5 mm). The difference in the screen size (5.5 iPhone 7 plus vs 6.2 inches Galaxy S8 plus ) is responsible for this minute size difference.
The new design packs some jaw-dropping stuff.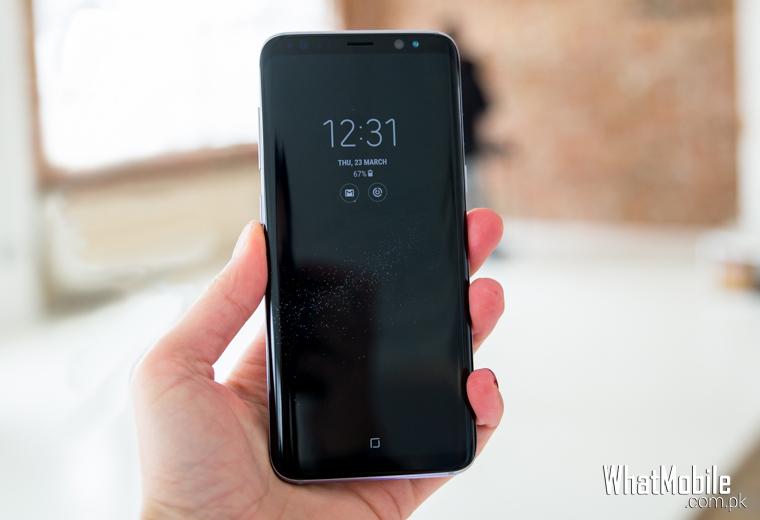 Frameless sides, extremely thin frames at the top and bottom and the rounded edges of the screen simply outclass all the competition. It's incredible! We'll see where this solution falls in terms of performance, but in terms of appearance, it is just outstanding.
Four New Amazing Colors.
Samsung Galaxy S8 and S8 Plus will initially be available in four colors. Besides Midnight Black, the all-new Orchid Gray, Coral Blue, Arctic Silver, and Maple Gold. Each color scheme has a black front.
The new aspect ratio does not conflict with applications.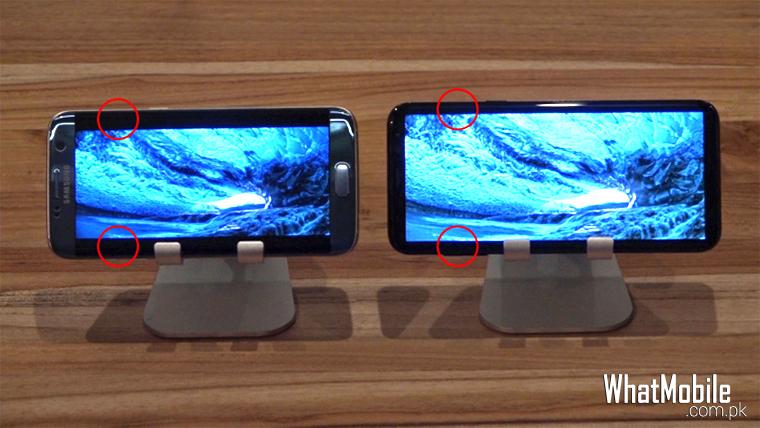 New screens have a bizarre aspect ratio of 18.5:9 (QHD, 2960 × 1440 pixels) yet we did not find a single app that would have scaling problems. For videos (eg. In YouTube), we can choose the display type i.e standard (with black bars) or scaled to the longer edges.
Screens, as usual, are presented beautifully.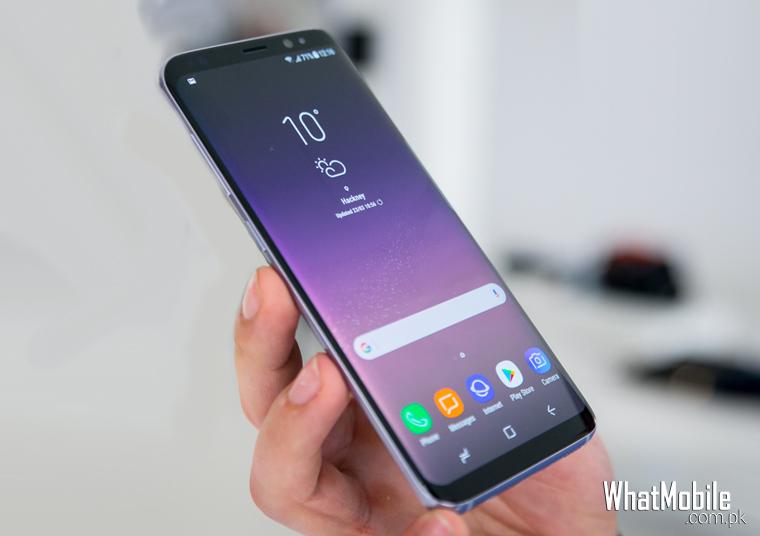 Samsung once again takes advantage of its super AMOLED display technology. Always on Display mode is also there to see the clock and notifications on the blank screen. Displays of Samsung Galaxy S8 and S8+ are UHD Alliance certified and have received HDR Mobile Premium logo. Samsung boasts that the handset's the are able to display the HDR image.
The fingerprint reader on the back is not a good idea …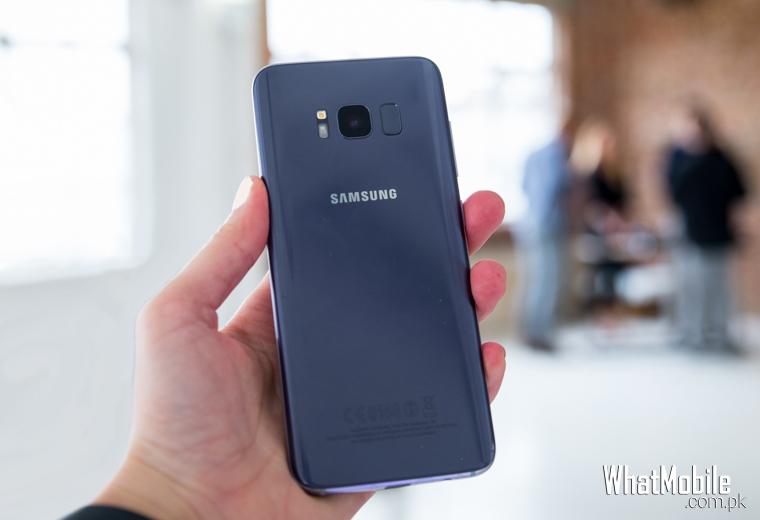 Rear equipment has not undergone a major face lift other than we now have the fingerprint reader added to the back as the front thin frame ran out of space.
The location of fingerprint sensor seemed very unnatural as your finger can easily touch the flash or slide on the lens while searching for the sensor. Moreover, the larger Samsung Galaxy S8+ reader is placed too high and could get difficult to reach if you have small hands. The readers should have been placed under the lens and not next to it.
Having said all that there's no need to worry about as you won't be using the fingerprint scanner to unlock the phone anyway. The S8 and S8 Plus come with a much-improved version of Iris scanner and that makes the fingerprint reader pretty much optional. The smartphone can be secured via iris pattern, face recognition or pin. Iris scanner has been greatly improved as compared to the Note 7 and now you can finally rely on it to unlock your phone.
… but Samsung has a surprise. The "home button" is embedded in the screen!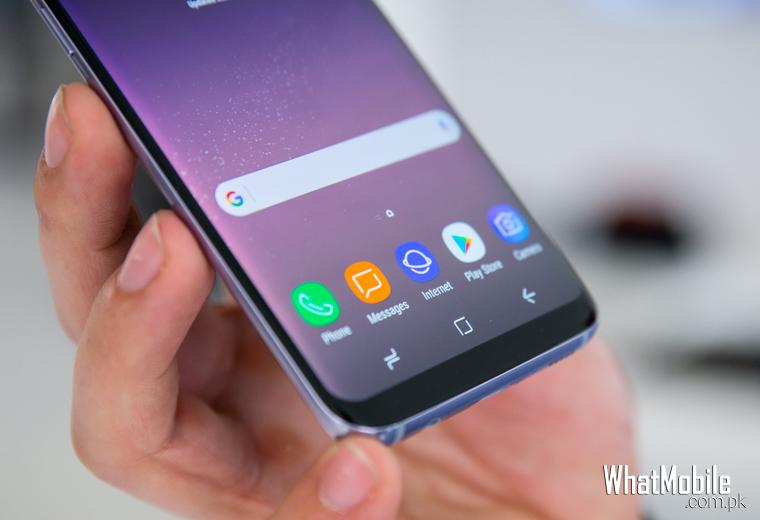 Samsung splits the fingerprint reader and the home button where "home" remained at the same place, even though it is significantly upgraded.
"Home" button is built-in to the bottom of the screen, it's pressure sensitive and is one of the few things that have not surfaced before the debut unboxing. you can always press the button, even when the home screen buttons is not displayed e.g. (while watching a movie or when a full-screen app hides it).
The solution reminds us of the Force touch feature on new Apple iPhone 7. Samsung Galaxy S8 also lets you choose from the three available haptic feedback levels. Haptic feedback is a kind of vibration that gives you the illusion of pressing the screen.
At first glance, not much has changed in the camera.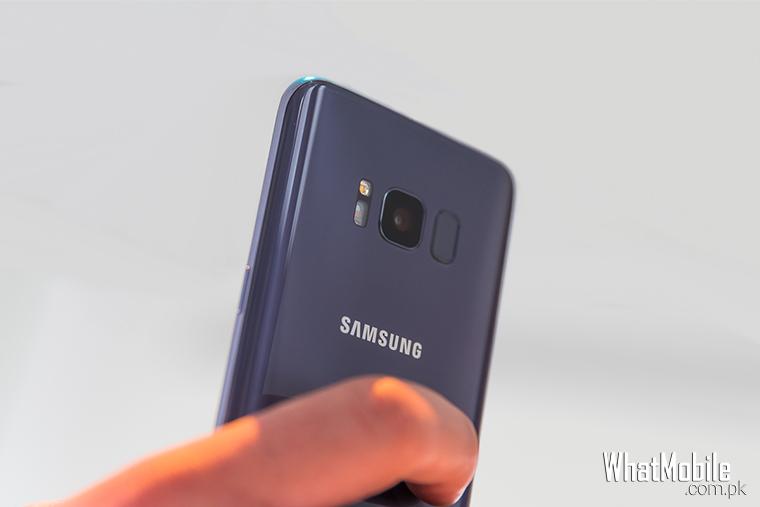 As for the rear camera, the two versions of the smartphone continue to have a single lens with 12 megapixels of resolution, f / 1.7, and optical image stabilization.
What's new is that instead of a single shot the camera now takes three and suggests the best out of these to the user. And finally, the application interface is rebuilt in such a way that all the functions (including zoom) can easily be handled with just the thumb of your hand.
The front camera is equipped with an 8 megapixels sensor, f / 1.7, and also has autofocus. In fact, it is the fastest AF with face detection that we have ever come across, it will focus all by itself even while taking pictures with a selfie stick.
It's waterproof and There is also a 3.5mm audio jack.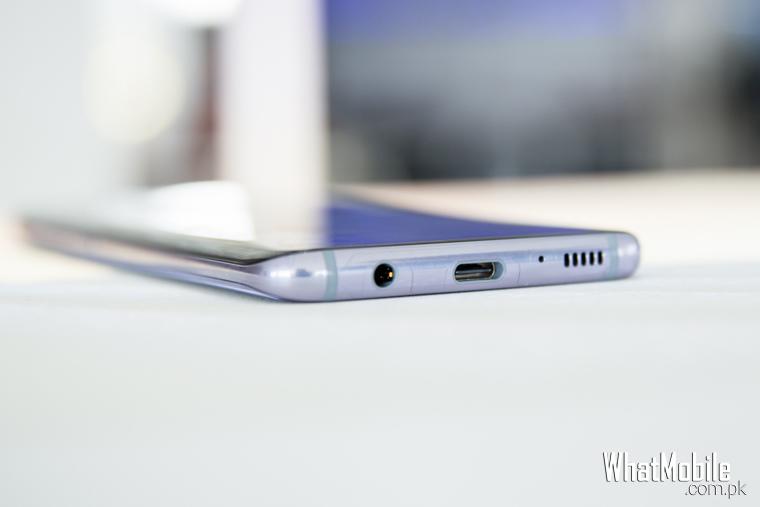 Samsung Galaxy S8 and S8+ are sold in only a single version having 4 GB of RAM and 64 GB of built-in memory. The memory on both the smartphones can be expanded with a micro SD card and these are also resistant to water (up to 1.5 meters) and dust.
As for the battery, Samsung S8 comes with a capacity of 3000 mAh, and larger Galaxy S8+ has a little bigger battery at 3,500 mAh. Smartphones can be recharged wirelessly through rapid charging.
And most importantly – The 3.5mm audio jack connector is not going anywhere! The full specification can be found here:- Samsung Galaxy S8 Price and Specs in Pakistan
Latest Android OS with slightly refreshed UI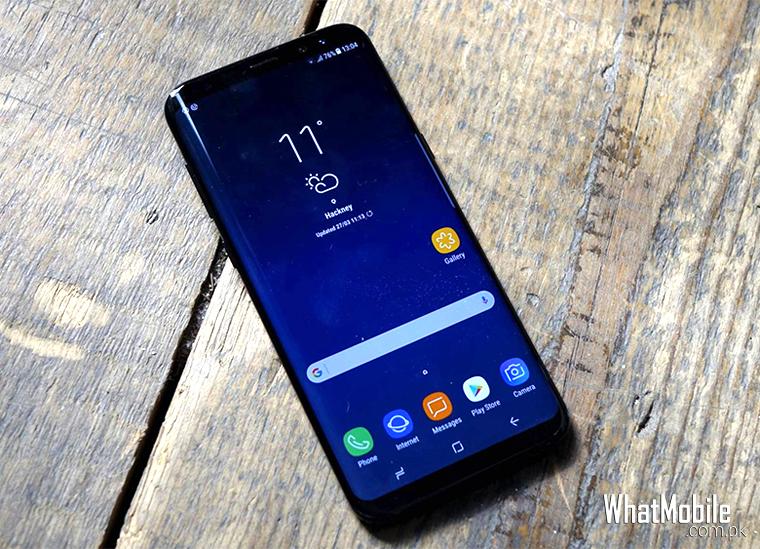 Samsung Galaxy S8 and S8 Plus run on Android OS 7.0 Nougat with TouchWiz overlay. The Visual look is slightly refreshed. On the home screen, we see new icons, widgets, and a search bar. You will not find an app drawer icon on the screen instead you can access the apps by swiping up or down on the home screen to get a list just like Google pixel.
All the rest including the notification panel and other settings remained unchanged. Unfortunately, we still have to use the Samsung TouchWiz's default white theme although the black looks much better on the AMOLED screen!
Hello Bixby!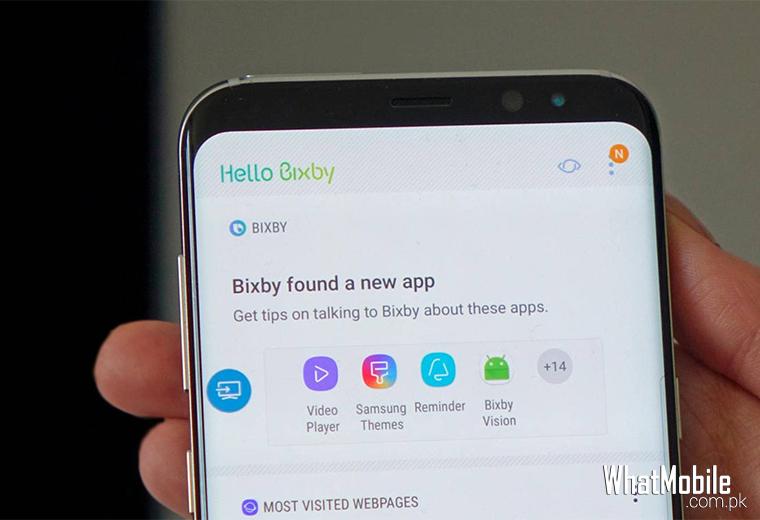 Bixby, the new assistant gets its very own dedicated button on the side. On your very first encounter with the phone, You'll instantly notice an additional button below the volume keys, it's for activating assistant Bixby. Bixby recognizes voice commands, but do not talk to it in Urdu.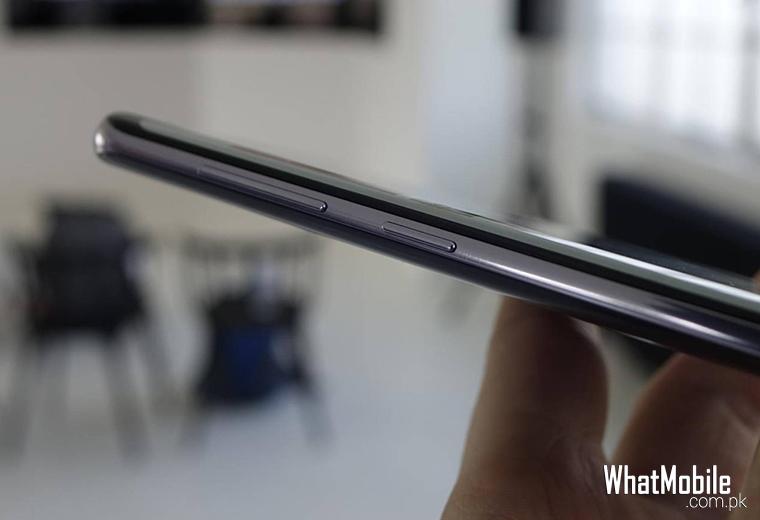 Just say Hello Bixby to the voice-controlled artificially intelligent assistant and it will give you the important information as per your needs. Assistant can also work inside the other applications.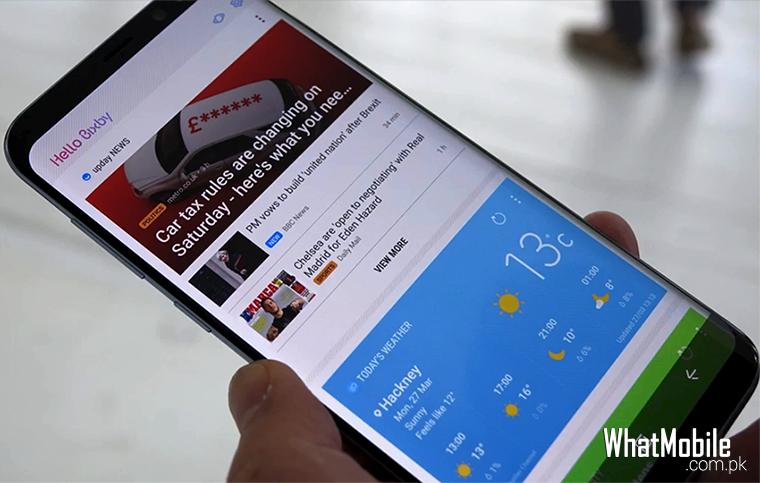 For now, it is only compatible with 10 Samsung apps, including the camera. Bixby can also recognize objects (labels, food products), and provides information about them. You can have a lot of fun while playing around with Bixby as it can recognize the simplest of commands such as "show a picture on the TV," or "do not disturb me for the next two hours."



Samsung Galaxy S8's Price in Pakistan is not yet revealed, For more details regarding Specs please see Samsung Galaxy S8 Price in Pakistan
Comments