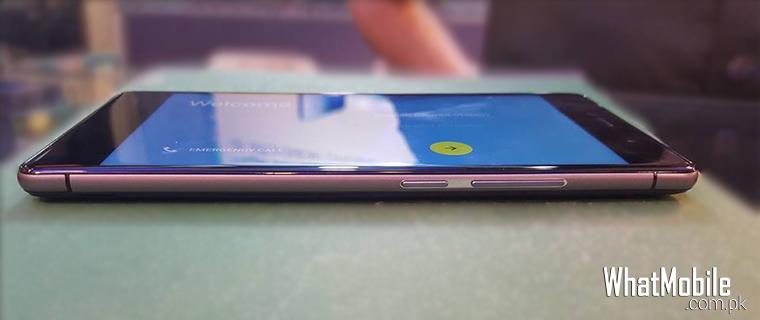 QMobile Noir Z10 Review
Introduction:
QMobile is well known for its budgetary smartphones and bar phones which have taken over all the Pakistani market for years and they are still ruling it but QMobile is not just limited to budget series and they've proved it by releasing their powerful QMobile Noir Z10 smartphone which is powered by a MediaTek chipset and holds a powerful 3 GB RAM with Octa-core 1.4 GHz performance CPU. The phone was released as the most powerful offering from the QMobile and it still is one of the powerful metallic build offerings from the QMobile Vendor.
Hands on: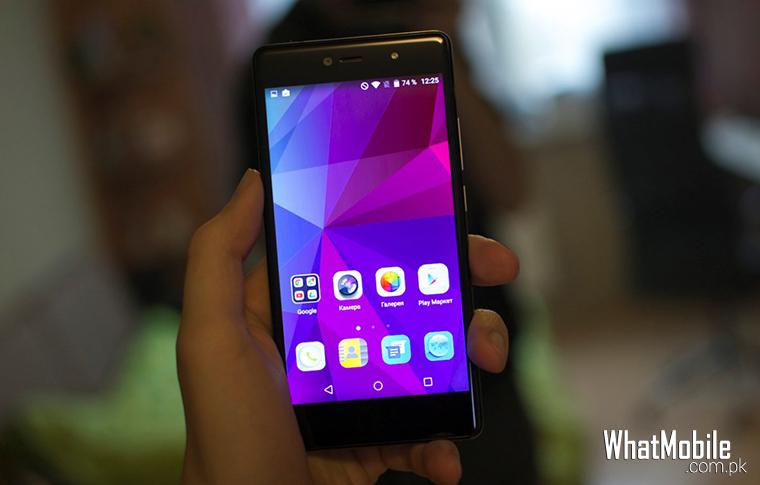 Pick up QMobile Z10 in your hands and you'll feel exotic yet light because it was actually considered as one of the world's thinnest phone.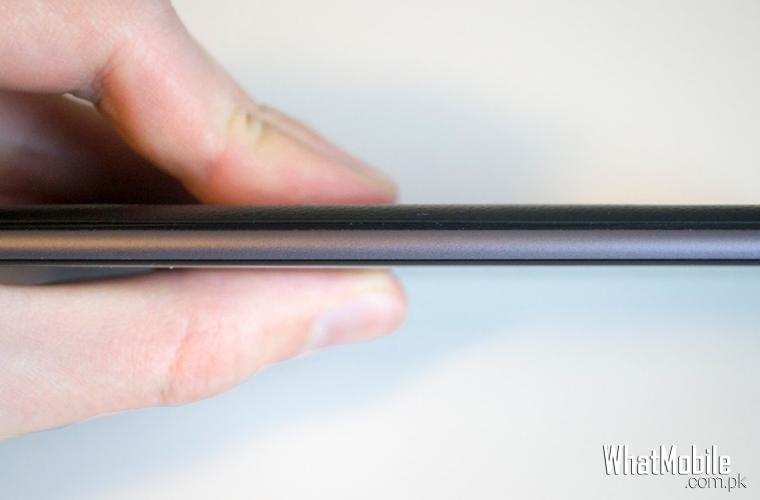 From the front, 5.2-inch F-HD display screen with curved glass is there to impress you and since it has 424 ppi; the colors are sharper than ever before. Metallic body, premium design, and thin body all make the QMobile Noir Z10 look amazingly elegant.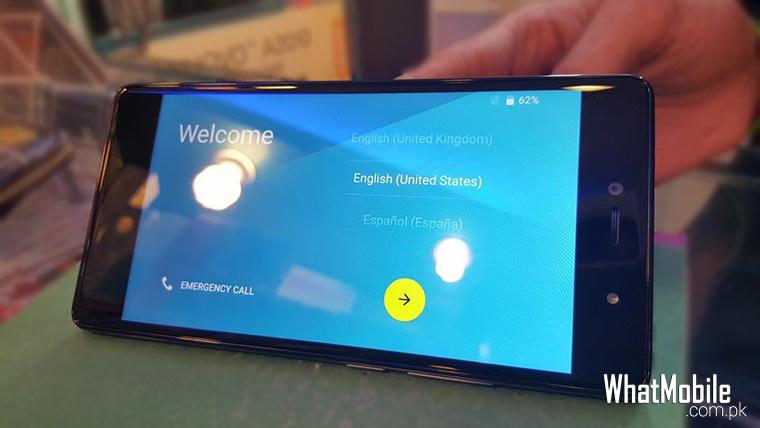 Right side of the Z10 has all the buttons whereas the left side is left empty;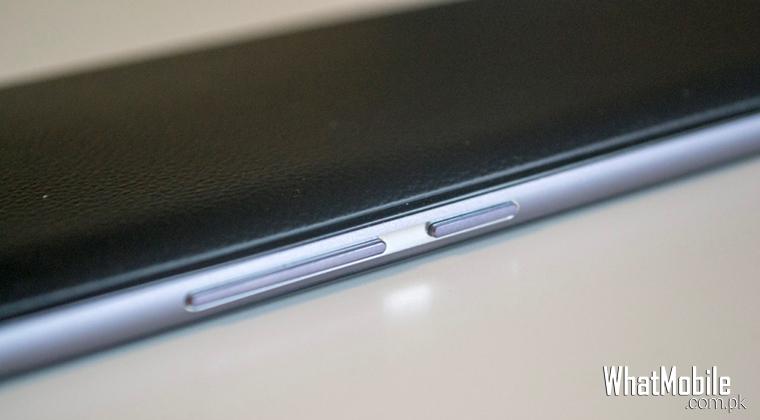 Back of the phone has Nylon-leather texture that gives great feeling while you hold the phone.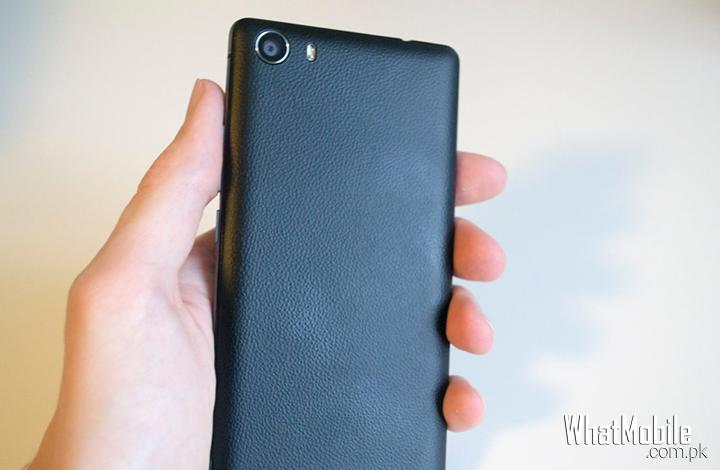 Situated on the bottom of the phone is micro-USB port and the 3.5 mm jack is located on the top.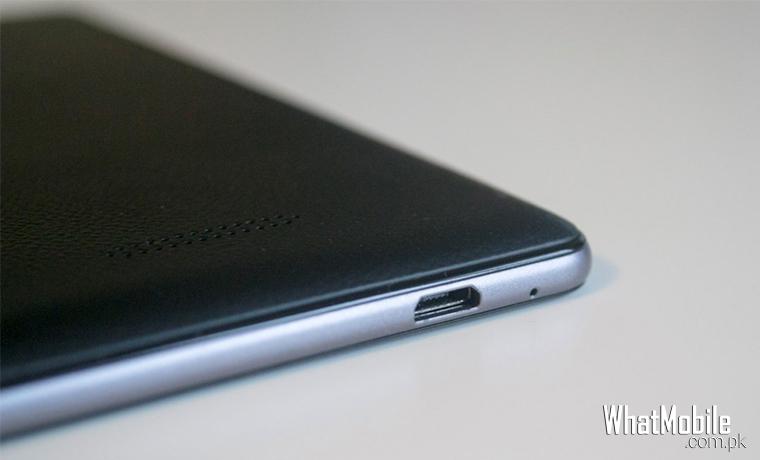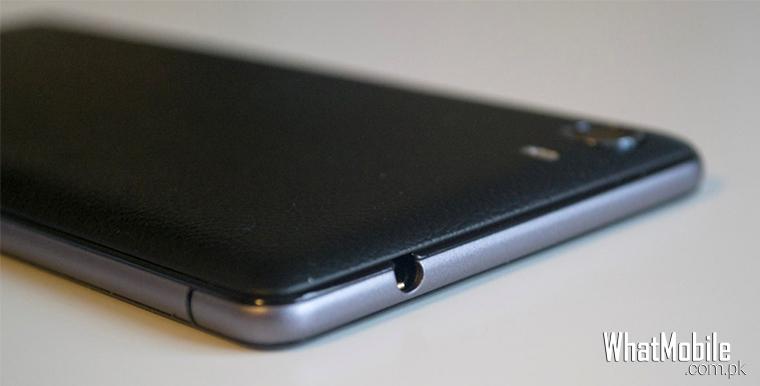 The back is removable but the battery isn't and the phone has dedicated micro SD storage slot alongside Dual SIM slots.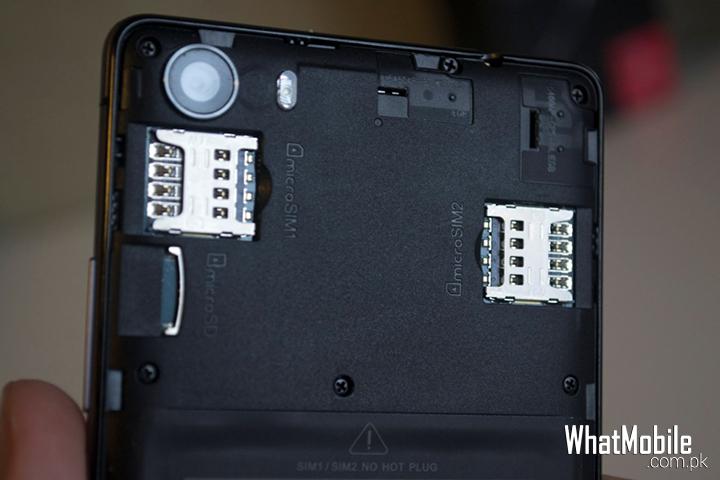 Display of QMobile Noir Z10: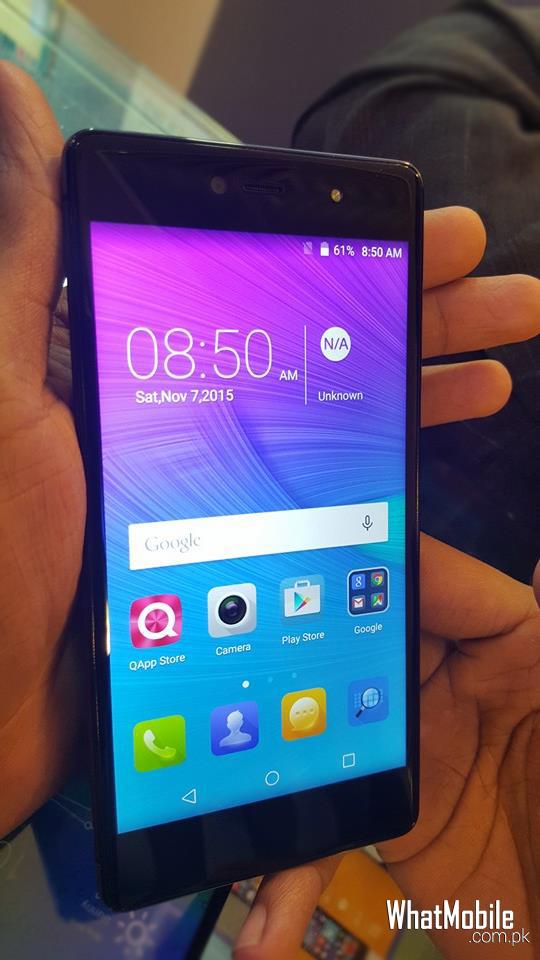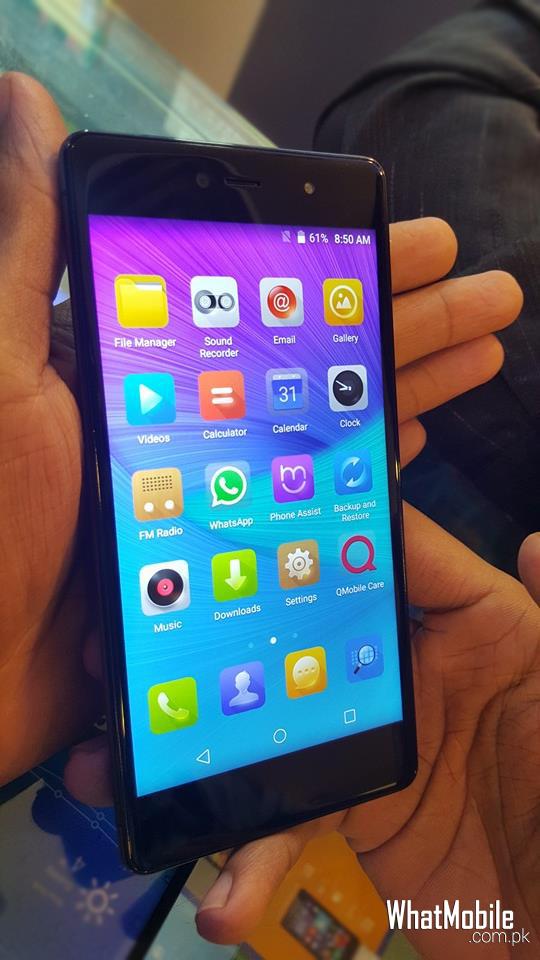 If we have to point a single place where QMobile has improved a lot in Z10 then it is undoubtedly the display, previously and even today most of their smartphones have really bad pixel density whereas QMobile's Noir Z10 has per pixel density of 424 and the curved display makes 5.2 inch HD IPS display even more vibrant and amazing to look at. The phone is actually quite capable of out-running other 1080 x 1920 displays as the MediaTek chipset brings out the best colors in the screen. It is vibrant enough for 3D multi player games and provides great movie experience as it is capable of streaming F-HD videos online without any lags (Network dependent)
Hardware and Performance
Octa-core 1.3 GHz processor makes sure that everything is running smoothly and quietly when it comes to performance as the MediaTek 6753 chipset is specially built to provide users with performance without heating the phone up. QMobile Noir Z10 is pretty good with multitasking as it runs on Amigo UI Interface that runs on Android 5.1 Lollipop to provide users with smoothest android experience with massive 3GB RAM. RAM is the most important point of QMobile Noir Z10 as it provides the user with stability, enhanced performance and application support for all the android applications available in the market. The Phone has pretty impressive benchmark reports as per it's price range.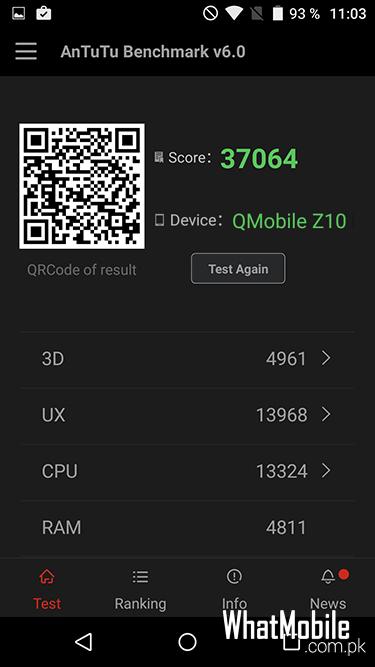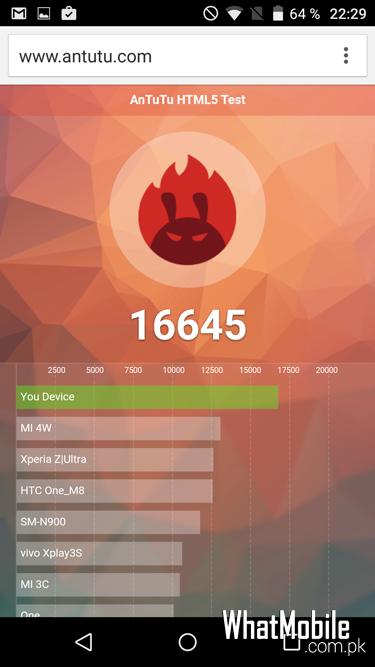 16 GB internal storage memory is provided inside the QMobile Noir's Z10 smartphone and it also supports external memory card up-to 64 GB. Dual SIM Network is available in the phone and the first SIM supports 3G on supported carriers. Standard Wi-Fi module with Wi-Fi direct and Bluetooth is embedded in the phone for better connectivity whereas the GPS module embeds the A-GPS for better navigation.
Camera of Z10: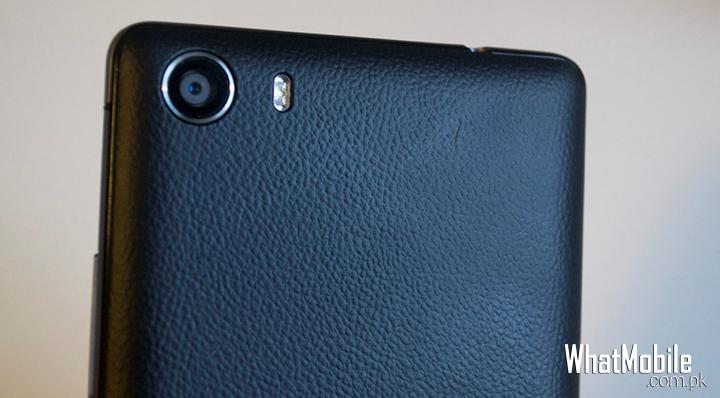 13MP Powerful rear mounted camera is available inside the great smartphone and it is fully capable of snapping moments in great details as the phone is equipped with Samsung sensor that sharpens every detail of the object but isn't of top quality so you will get standard images with medium sharpness however you don't suffer from pixel bursting. Standard LED flash is mounted on the rear to help during low light conditions but isn't very efficient. On the front of the QMobile smartphone is the great 5MP lens that is wider than the standard lens and supports F-HD recording and is capable of great capturing as well.
Battery of Noir Z10:
QMobile Noir Z10 hearts 2900 mAh battery that brings 12 hours of 2G talk-time to the table and can be put on music playback for over 30 hours. QMobile could've boost battery timing from 20 hours average to 33 hours by adding additional 1000 mAh to the removable battery.
Overall the battery performance is amazing but it takes a bit more time to get charged due to limitations of the USB port set by MediaTek chipset.
Conclusion:
Overall Q Mobile has outdone themselves in Noir Z10 smartphone but the price tag could've been lower. Camera quality of the phone is pretty basic and phase detection is also not up to universal standards but the phone has amazingly Vibrant Display in this price range. The 3GB RAM also provides enhanced performance to the users and smoothed the overall UI Interface. Great phone in its price range with amazing performance, output, and durability that's what QMobile Noir Z10 is all about.
Comments