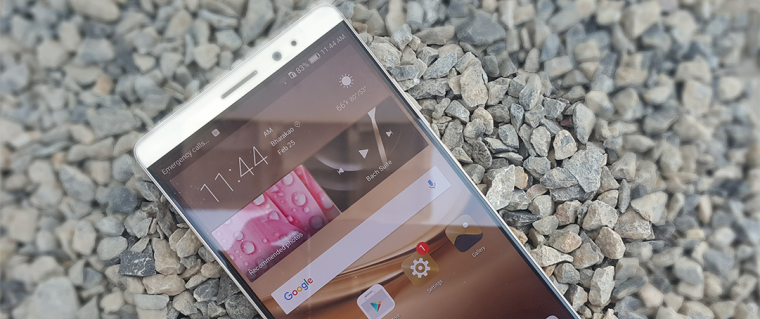 Huawei Mate 8 Review
Huawei is the third largest smartphone company in the world and is constantly expanding its business while offering amazing innovations and devices. Their in-house chipsets like HiSilicion Kirin are pretty successful so far and with the release of new Kirin 950 Chipset, Huawei ensures huge power efficiency improvements of up to 30%. The Huawei Mate 8 runs on the same new Kirin 950 chipset and that makes it an amazing device. November 2015 was the month when this flagship was released and it has topped all the benchmark tests and got double HTML5 test results as of Sony Xperia Z Ultra; It gives an amazing battery timing of two days and can snap amazing photographs with its OIS powered 16 megapixel back camera.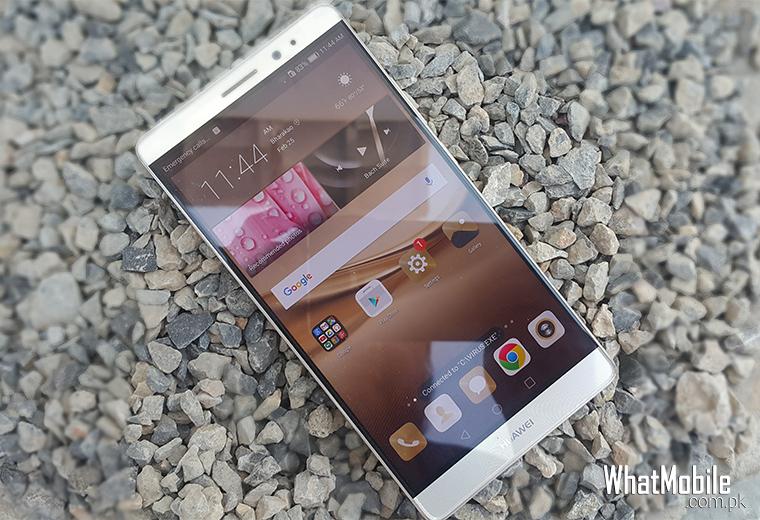 Huawei released Mate 8 in Pakistan in February, being a massively bold and beautiful device with bezel less screen, full featured connectivity suite and an octa-core processor beating inside the Kirin 950 chipset, makes it one of the most powerful devices released in 2015. The Huawei Mate 8 supersedes all other top-notch devices in the Benchmark tests and appears to be the fastest phablet option currently available in the market. Hence the question arises, if it really fulfills the promises made on paper or is just another routine flagship device released by a Chinese manufacturer? Lets find out.
Specifications
Here are the key Specs of Huawei Mate 8:
For detailed specs click here

Huawei Mate 8
Display
6.0-inch IPS-NEO LCD display
1920 x 1080, 368ppi
Corning Gorilla Glass 4
Processor
Quad-core 2.3GHz Cortex-A72 + quad-core 1.8GHz Cortex A53 HiSilicon Kirin 950
GPU
Mali-T880 MP4
RAM
4GB
Storage
32/64/128GB
MicroSD
Yes, up to 128GB
Camera
16MP rear camera, OIS, phase detection auto focus
8MP front camera
Software
Android 6.0 Marshmallow
Emotion UI 4.0
Battery
4000mAh, non-removable
Dimensions
157.1 x 80.6 x 7.9mm
185g
Click here for detailed specs of Huawei Mate 8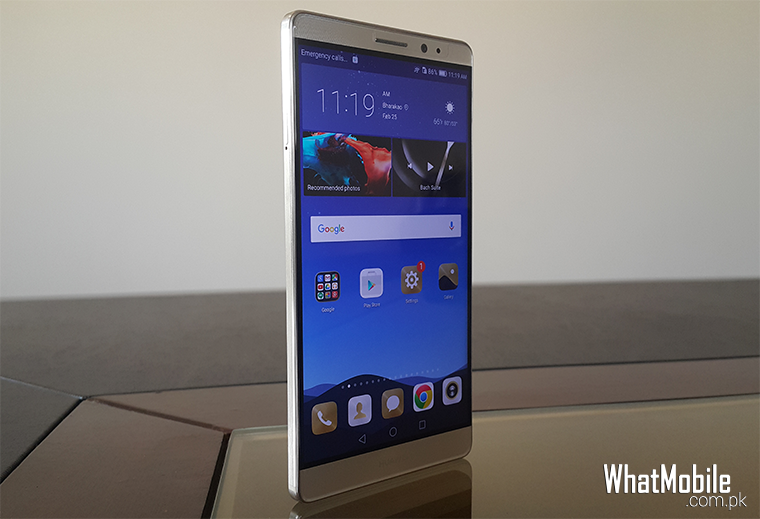 Un-boxing
It all starts with a box, a glance at it and you'll know straightaway that it's a Flagship device. Huawei Mate 8 is engraved on top in Gold, 'Huawei Design' on one side and on opening, the Huawei logo is printed in gold. Remove the cover and you'll greet the mighty new Mate 8 lying on top, underneath that layer are three beautiful boxes containing instruction manual wrapped inside flip cover, a charger and the earphone. You'll also find a tiny pin attached to a box for opening the Hybrid SIM tray located on the side since the phone is sealed with a non-removable 4000mAh battery. Huawei's Mate 8 is is a Hybrid Dual SIM which means that you can either have a SIM 2 or a microSD card.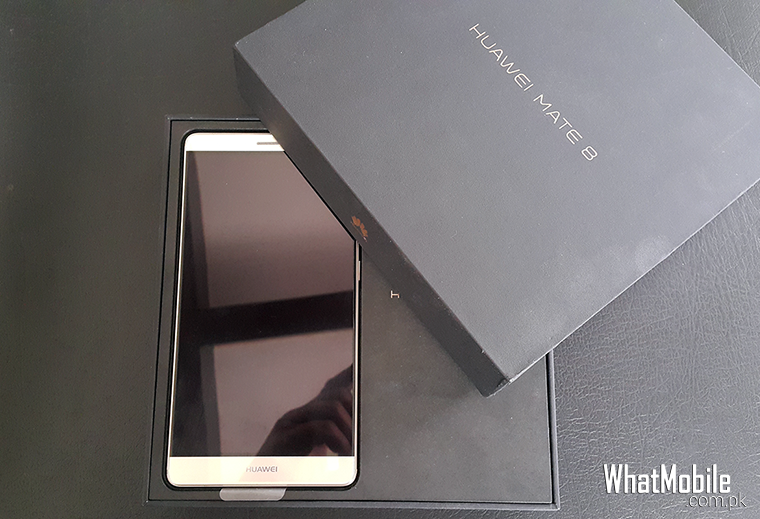 Design
Huawei Mate 8 is a delicious treat for everyone. Although it has metallic build with massive 6 inch IPS-NEO screen, it feels really light in hands and has an amazingly thin design carrying a weight of 182 gram only. Display is Protected by Gorilla Glass 4 and on top of it is the call-speaker grill, to its right is the powerful 8.0 MP front sensor and the Huawei logo resides on the bottom of the screen.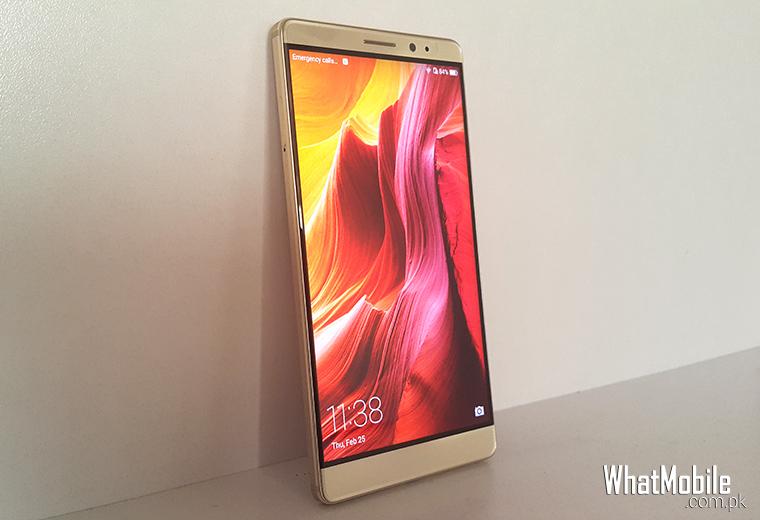 Furnished metallic back with two circles, one for the mighty 16MP OIS camera and the other for fast fingerprint sensor; there's an oval shaped dual tone LED flash fitted just on right of the rear camera. On the Right side of the Huawei Mate 8 are volume rockers that are accompanied by the power button just below them.
On the left is the SIM tray that pops open with the help of the tiny pin provided inside the box. On top is the 3.5mm Audio Jack and on last but not least Huawei Mate has a shiny speaker grill at the bottom with a microUSB 2.0 port in the center.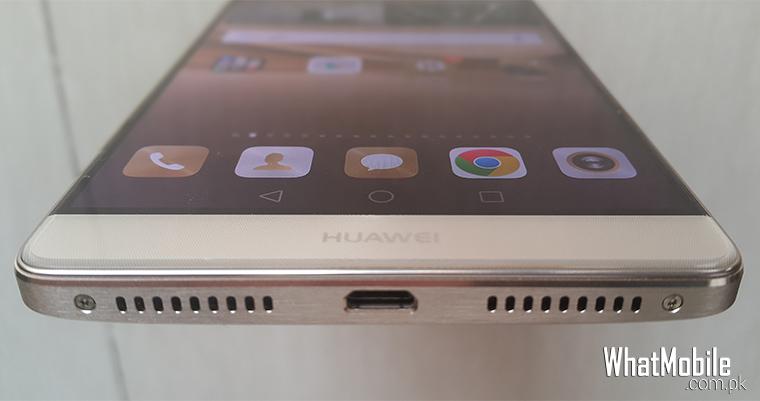 Benchmark tests
First things First, Benchmarks now a days are a merit to compare the devices with each other and we did the the same, running all the tests on our NXT-L29 version in detail to make sure if the device really stands on what the company promises and we weren't disappointed. Huawei Mate 8 simply outperforms every other handset in its competition.We did initial benchmarks with AnTuTu, GeekBench, CameraBenchmark, Z-Device Test and Battery Benchmark, that are provided below for your discretion.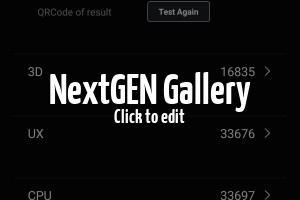 The Huawei Mate 8 we have is 4GB/64GB version (NXT-L29) and it secured a second place with a score of 90383 which is 2,363 points behind the basic 32GB/3GB version and it is something one can not digest easily. The 4GB version should've been faster by any means on paper but fantasies aside these tests can significantly vary due to chipset burden or when performed in controlled environments. Having that aside, the HTML5 tests were amazing especially when it got a score of 23292 which is almost double if compared to other competitors like Sony Xperia Z ULTRA.
Display
Protected by Gorilla Glass 4.0, the massive 6 inch NEO-LCD screen is quite a treat, supports multi-touch up-to 10 fingers and is super responsive yet there are two catches to it.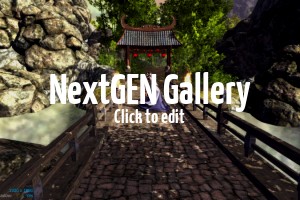 1) NO 4K video playback support and
2) Low Brightness under sunlight.
Although the phone runs every other video format on the planet and you cannot complain about the quality of the result but having no 4K support is not a very wise decision according to 2016 Flagship standards. The HiSilicon Kirin 950 chipset claims to support the 4K video recording and playback but neither got substantiated while testing the device. Screen brightness is quite ok if you are inside, However brightness under the sunlight is a serious concern as even on the highest setting you cannot view the screen properly. Depriving users of 4K Video playback and better sunlight readability at the cost of battery enhancement is never a fine deal especially when it comes to the flagship devices.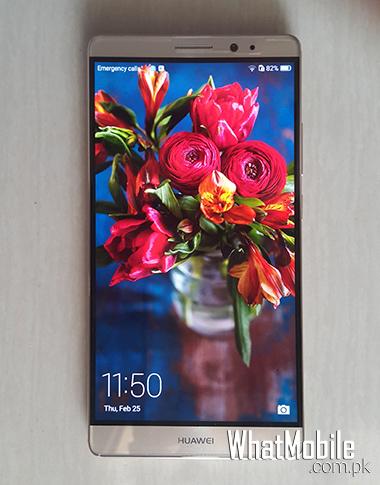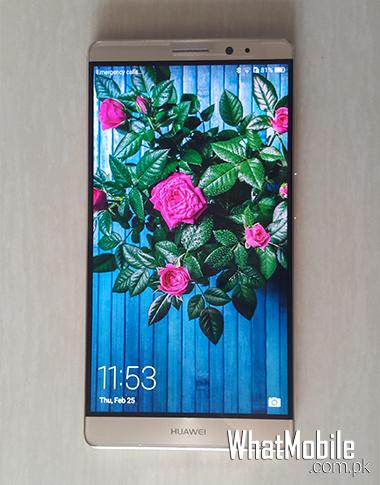 Performance
The Huawei Mate 8 is a sleek and impressive monster phablet that packs an insane battery life. Powerful enough to supersede all its competitors in all the benchmark tests we did and it was all made possible because of Huawei's very own HiSilicon Kirin 950 chipset which is one of the most powerful chipsets available in market today. The phone boots in less than 22 seconds which is amazing for any Android device available in the market.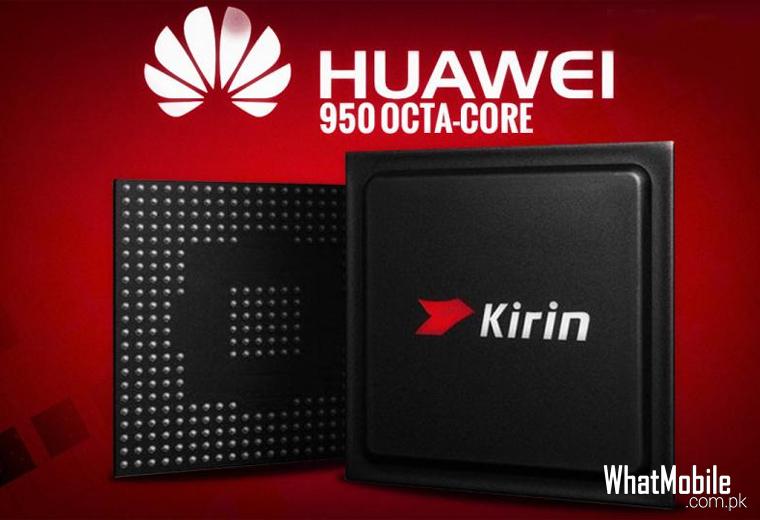 With Mate 8, Huawei has set new standards of performance for Android devices and it is all because of its powerful 64bit big-small architecture of 950 chipset which means that two quad-core processor one big i.e. 2.2GHz Quad-core processor is running side by side with a smaller 1.8GHz Quad-core processor. Massive 4GB RAM allows the phone to multitask, render heavy graphics and have an unlimited space for endless applications to load side by side. We tried to put as much load as we could but it kept running smoothly, switching between multiple launchers, playing GTA San Andreas on full graphics, HD Video streaming with multiple downloads, multiple browsers with endless tabs and the list goes on, we tried everything we could but the beast kept going on, hungry for more.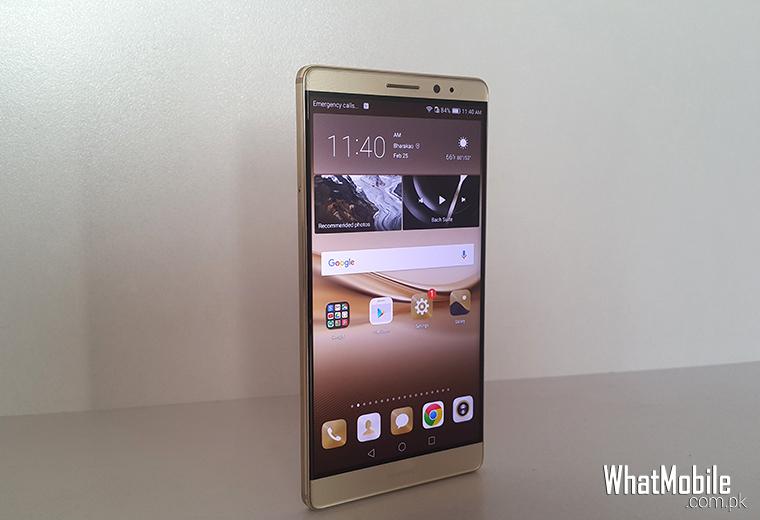 Connectivity
As fast as it can be, Fully Featured Dual SIM Connectivity (Some phones don't support 3G/LTE networks in Pakistan), our Model came with two Nano Slots and both performed as promised by Huawei. LTE support never backs down and you can turn it off or on in settings menu to suit your connectivity needs and 3G is blazingly fast. We Tested our Huawei Mate 8 in good signal area and in bad signal reception area of Islamabad and we weren't disappointed by the outcome, The Mate 8 kept on.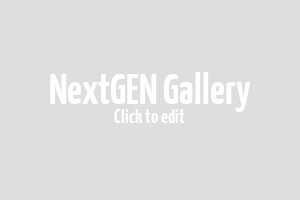 Other Connectivity features include NFC, Bluetooth, Fully Featured Wi-Fi suite and a powerful GPS module that can't lose location in any part of the world. We tested all those features and they worked as expected but Bluetooth Device had some problems in our Emotion UI interface version and they were fixed in the update provided by Huawei.
Emotion UI Interface
Boot the phone up and you will get the traditional Emotion UI 4.0 interface by Huawei and it is a difficult Android Interface especially if you are a migrant from Touchwiz, X-reality engine or Color OS.
It is difficult because there's no Menu, there's just home screen and you've to manage applications, widgets, everything right from there. You will be looking for menu button and realize you are in the menu and it's all right there. Traditionally, Emotion UI comes with three-page layout but it can be expanded upto 18 pages. We tested the Huawei Mate 8 by putting as much as live widgets, applications and with Live wallpaper but the phone kept on going smoothly. No matter for how long the application was running in background, it won't halt if you resume it even after three days and that's all possible because of simple Emotion UI interface.
Notifications panel by Emotion Interface is pretty amazing, in one tab there are standard notifications showing time & date, widgets and notification but the other shortcuts tab is filled with all quick access options like quick rotate, Wi-Fi, brightness control and settings.
Huawei's Emotion UI has one big difference that makes it unique; it sets permissions for every single application, it will keep notifying you about the new application in background, the old one taking more space, the new one trying to access the internet and if you want your Facebook to access the gallery. It can be taken as a pro or as a con, Pro because it allows you to set standards and Con because a simple android user just wants to use the android regardless of permissions.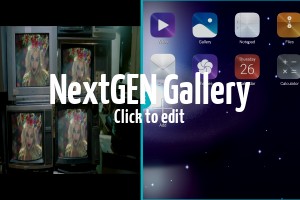 Huawei Mate 8 comes with Dual Window option but dual window functionalities are limited (as of B115 update, learn more in update section) and you can perform dual window functionality among four applications including Video, Galaxy, Notepad, Files, Email, Calendar, and Calculator. As per Flagship device standards, it is quite limited.
Built-in Applications of Huawei Mate 8 include WPS Office, Clean Master, Facebook and Twitter.
The Huawei Mate 8's Interface has two settings, the traditional 'theme' where you see applications as icons on home screen and there's a simple Mate 8 interface and it really is simple, you will see big widgets type icons and there will be no wallpaper, no design or anything, you can change color of that simple theme and that standard theme has six different themes to select from, so that you can enjoy bit of a personalizing on Mate 8 by Huawei. Moreover, you can also choose between best window mode i.e. Big, medium and small.
The Application manager is fast and allows you to delete all the applications at once.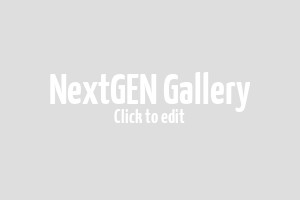 Layout of settings reminds of iOS but has many features to allow you to control your Mate 8 easily. Smart assistance feature for example offers you to manage Dual Window mode, single hand mode, glove mode, voice control, floating dock and others, in a very simple way.
Camera:
16MP OIS rear mounted unit with f/2.0, 27mm, ½.8 sensor size with Phase Detection, Panorama and HDR support makes it a great camera for snapping pictures especially if you are into different picture modes with occasional manual photography, it's the right camera phone for you but if compared to Flagship standards and other phones in same price range, the camera is not amazing however it is above average i.e. Flagship standard. The professional mode is strong and allows users to benefit from but still it is not up-to the standards of flagship devices.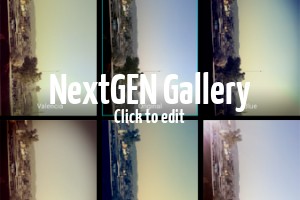 It is an amazing companion for tours and selfies because the front unit contains 8MP (f2.4, 26mm) unit which is capable of snapping great selfies with enhanced features.
Video making from both cameras is pretty good at 1080P and contains a lot of recording and editing options but the 4K would've been better.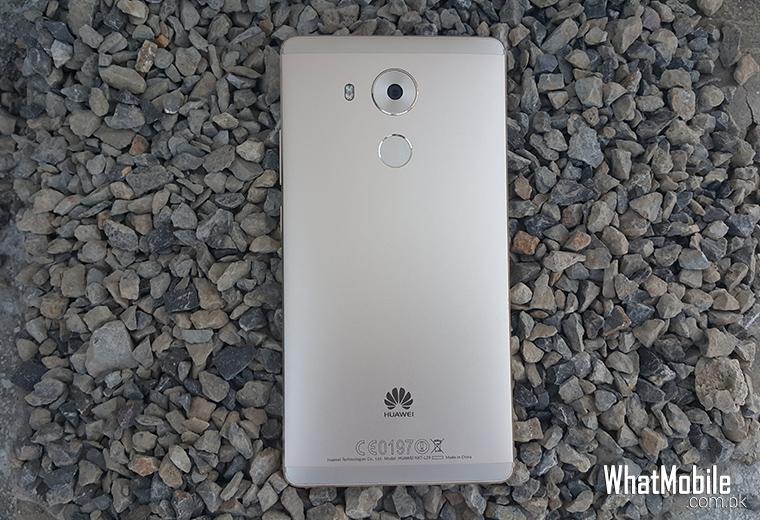 Battery Life:
Huawei 8 smartphone comes with massive battery of 4000mAh and it has enough juice to run for two days easily but if you are a standard 9-5 guy, you can get even 5 days in a single charge. The HiSilicon Kirin 950 chipset is designed with big-small architecture to drain lesser battery and the chipset supports quick charging so that the Mate 8 can be charged up-to 70% in 37minutes!
That biggest factor that increase its battery timing is the low consumption NEO LCD 1080P display and Huawei has further announced that they are not going to introduce 4K resolution phablets in near future due to excessive battery drainage and that's alright because the NEO-LCD itself is pretty solid and offers amazing per pixel density and wow factor of its massive display is amazing enough for us to forget 4k HD.
Another factor that saves its battery is the simple Interface and the permissions feature of Huawei that keeps track of every application and notifies about their battery consumption.
Conclusion
Huawei Mate 8 is an amazingly powerful device and Huawei has released it almost immediately in Pakistan after international release, if you are looking for a phone that is worth your hard earned money, Huawei Mate 8 is it because
Premium Design, latest Android
Unstoppable
Fast Fingerprint Sensor
Amazingly Massive 6 incher screen
Battery Life
Huawei Mate 8 needs some improvements such as
Emotion UI interface is bit difficult and has minor bugs
Camera needs improvement
Brightness in sunlight is disappointing
Actually when it comes to consumer electronics, you can't just tell which one is best as in war of smartphones, the only winner is the customer. The phone offers lag-free environment in a low price tag as per flagship standards and if you are willing to get a simpler, UI interface then Huawei Mate 8 might be the best phone for you.
Comments